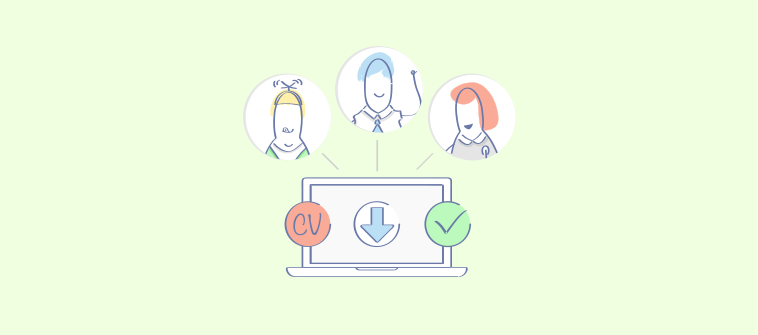 Taking personality quizzes online is surely fun and games. We all enjoy taking them, don't we? After all, they reveal something about our professional personality. Answering a series of questions and then getting to know if you're Ron from Harry Potter or Jon from Game Of Thrones is really exciting.
But, have you ever wondered answering a series of questions while taking online assessment tests or a personality assessment test that would lead you on to the right career path? Wouldn't that make the complex task of finding the right job very easy?
When you're stuck at a point in your career, it's likely that you'll always feel a little out of sorts. The good news is that a self-assessment career test or a personality profile assessment test can help you find your best career options.
What is a Career Assessment or Personality Test?
'What is a career assessment or the personality assessment' test still has an unclear answer.
Some might consider it a regular test, well, in fact, personality career assessments or a personality assessment test is a process of evaluating an individual's interests and aptitudes to determine their best fit for a career with the help of career assessment questions.
The results of these tests help individuals understand how a variety of personal attributes (i.e., data values, preferences, motivations, attitudes, and skills), impact their potential success and satisfaction with different career options and work environments.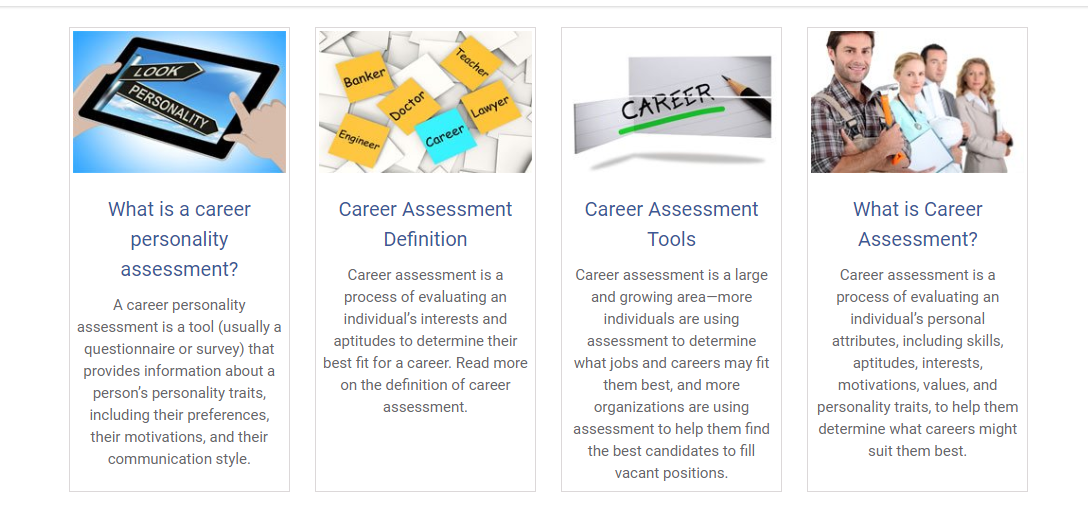 There are professional assessment test, personality tests for career placement, personality assessment test for employment, personality test for a career change, etc.
While no personality occupation test is likely to tell you exactly what your dream job might be, it can certainly help point you in the right direction. From figuring out what job is best suited for you to whether you're a natural-born leader or not, these personality quizzes online can help you to find the most suitable career.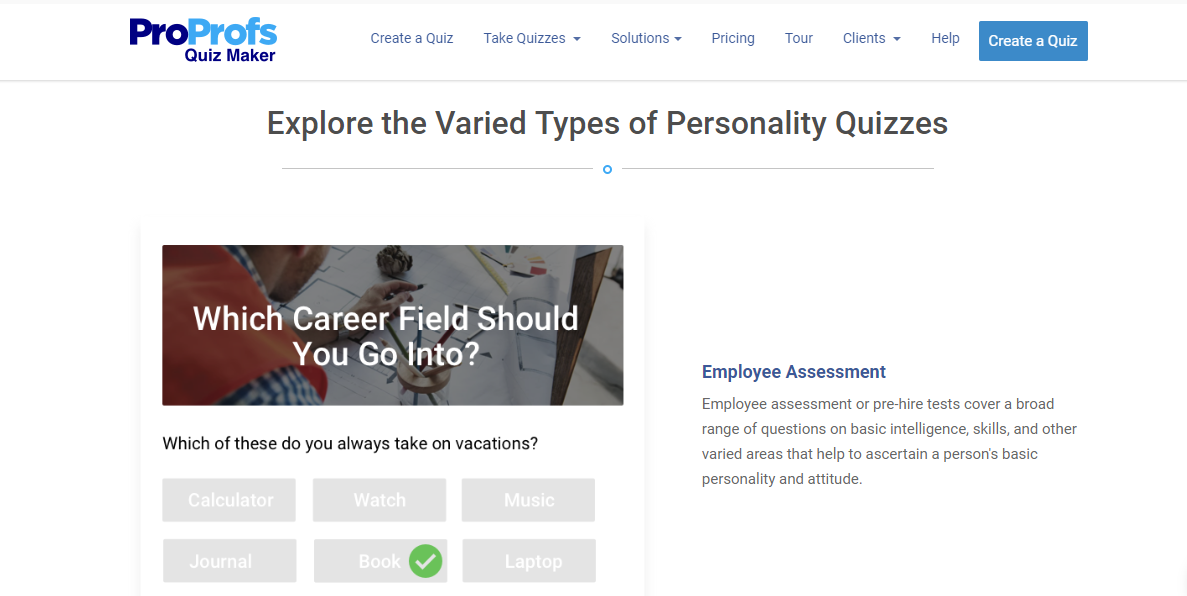 Whether you are looking for your first job or you are eager to make a change in your career path, a test can be a good way to assess which choices might be ideal for you. If you already know what kind of work you want to do, a career or personality test can still be helpful. It can show you whether you need more training or experience.
---
Read More:- Best Typeform Quiz Alternatives
---
Types of Career Assessment Tests
Before deciding which online career assessment is best suited for you or the best assessment test, you must know about all the types of personality assessments for careers which are as follows
Aptitude tests measure your ability to learn a skill or perform a particular type of work. These include tests that employers typically use to screen candidates for employment.

Career tests are used to indicate which jobs match your personality type or which careers you have an aptitude for.

Intelligence tests (IQ Quizzes) are designed to measure your intellectual levels. Intelligent quotient (IQ) is a measure of a person's knowledge derived from the results of many specially designed tests.
Once you are through with the types, you can then select the best personality tests for yourself.
Watch: How to Choose Best Assessment Software

---
Read More:- What is Assessment Tool?
---
How do These Tests Help:
Help evaluate your strengths and weaknesses, your values, your interests, and your skills.

Reveal what skills you have that make you a strong candidate for a specific job.

Useful for your overall career planning, helping you to make a better-informed choice.

Help you better understand your own career values and emotional needs and intelligence. In short, they're an invaluable aid for finding your best career option.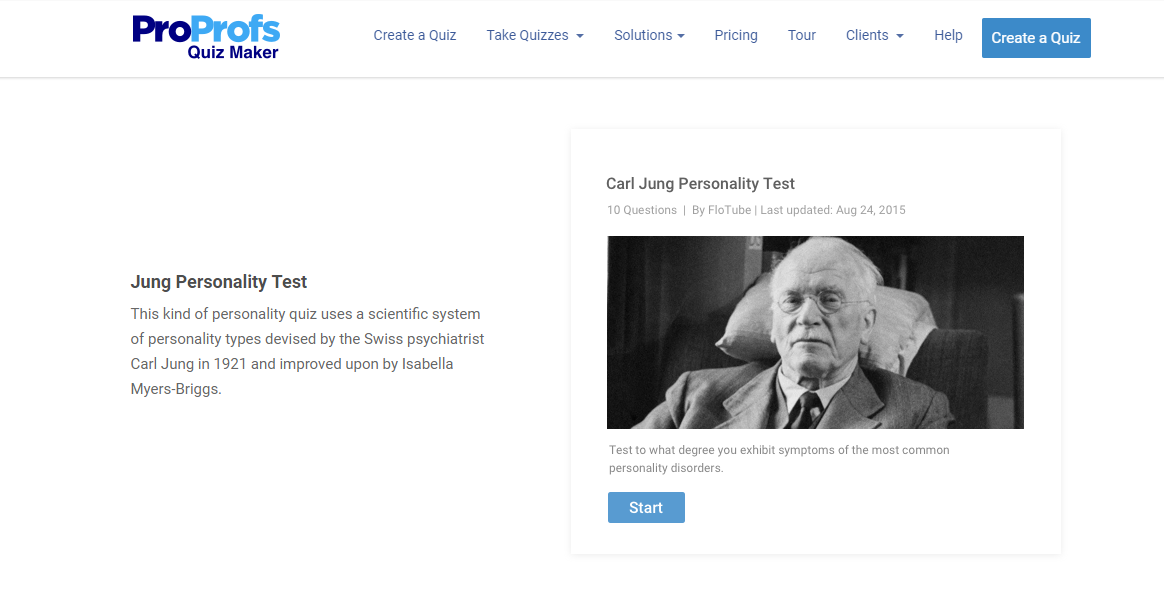 Watch How to Create an Assessment Online

6 Best Career Assessment Tests That Help to Find the Right Job
A huge variety of career assessment tests and personality tools is available online. Many are free, while others charge a fee for the test. Let us look at some of the best and absolutely free career assessment tests available on ProProfs:
If you are wondering what career will fit you best, then you should take this test. This test will help you discover a job that will excite you.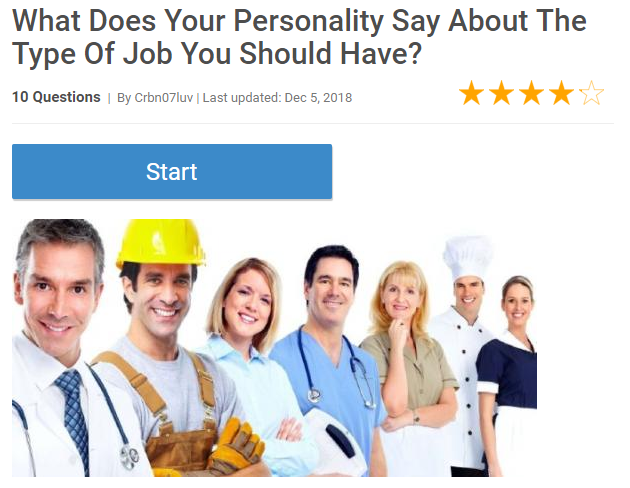 Many people these days are stuck doing jobs that they are not proud of and therefore end up not giving it their best. If you feel that you are stuck at a job that does not motivate, then you should discover what kinds of professions are right for you by giving this test a try.
Different people are designed to handle different types of jobs; there are those of us who can do hands-on jobs whereas others like being behind the scenes. Are you glamorous, creative or do you wish to just work at home? This online quiz maker helps you get one based on your characteristics.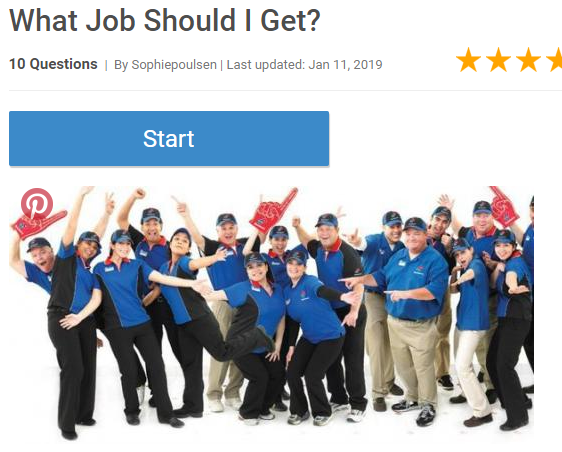 Are you not quite sure what to do with your life? Don't worry, a lot of people face the same problem. Whether you're still in school trying to decide what to study or if you're looking for a career change, this quick quiz will help you decide what job suits you.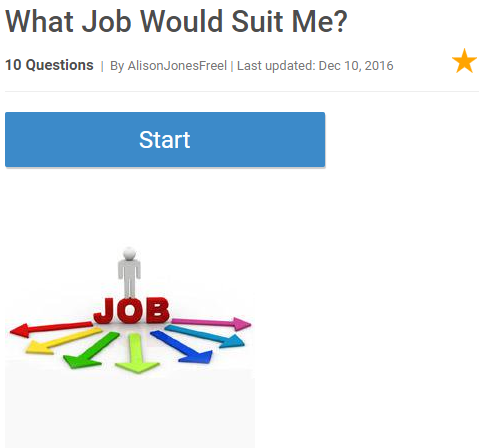 Finding a career you will excel in is not so easy and passion is needed. Do you have a job in mind you think is perfect for you but you are not too sure? This personality assessment can help you with your dilemma. All you have to do is answer the quick questions to see what type of job suits you.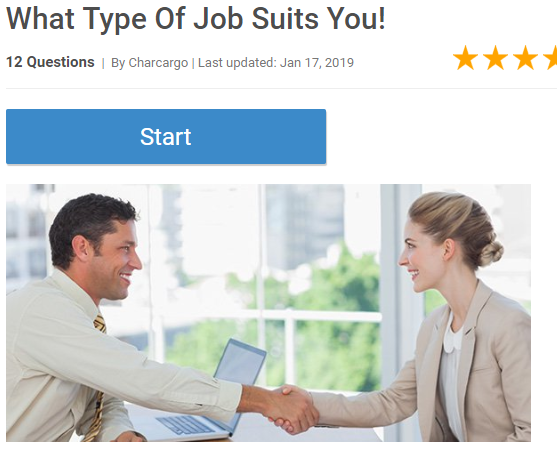 Trying to find the right job for yourself is like trying to find a needle in a haystack. There is an endless array of jobs out there, most of which seem to have nothing to do with your skillset or don't perk your interest at all. With this test, you can find yourself the perfect job based on your likes, dislikes and your personality in general.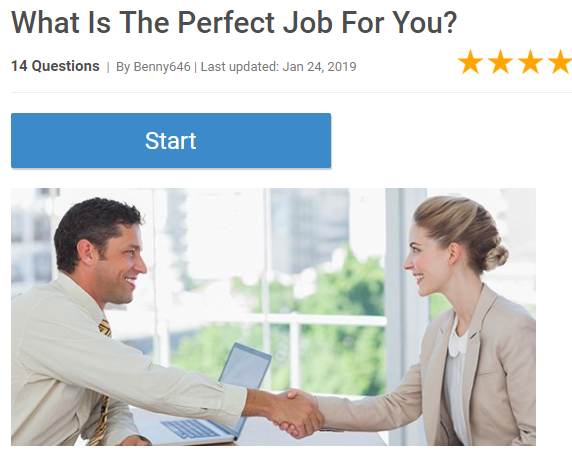 How to Pass a Personality Assessment Test?
Even though there are no strict guidelines on how to pass a personality assessment test, following these tips can help you excel in them:
1. Just Be Yourself
All of us know that we have multiple personas. You have a professional persona, which is well organized, rational, and emotionally stable and then you have a personal persona that is irrational, and emotionally unstable.
Even though you possess both personas, you are still the same person. During a personality quiz test or online personality quizzes, it is advisable to portray only your 'professional persona' for the simple reason that the online assessment tests' purpose is to assess whether your personality is suitable for that particular role.
Taking online assessment tests will allow you to see how you would answer questions on the test itself, and how your answers may unwittingly work against you.
2. The Answer According to The Role You're Applying For!
To ace a personality test for a particular job, think like a person highly desirable in performing the role you've applied for.
For Example, If you're applying for a marketing role then the ability to ideate marketing campaigns is going to be a highly desirable personality trait. Don't try to game the test by selecting what you think would be the ideal answer but be mindful of the personality traits that are going to be highly desirable to the organization you are applying for.
3. Read The Instructions Before Beginning the Test
It is important to read all the instructions before beginning a personality test because not all personality tests are the same. Every personality test needs to be answered differently. It is better to go decide the time you're going to spend on the test. Even though some tests are not timed, you don't wanna spend too long completing the test extremely quick or late.
4. Spot Control Questions
While you are taking a personality test, you need to watch out for tricky questions that are meant to filter out fakers.
For Example, In any of the online assessment tests, you may be asked whether you strongly agree, somewhat agree, are neutral, somewhat disagree or strongly disagree with this statement: "I have never been untruthful, even to save someone's feelings." Since you've probably told a white lie at some point, strongly disagreeing with this and similar statements may cast doubt on the honesty of your answers.
5. Keep Taking Practice Tests
This is probably the best way to ace the personality tests. While you want to make a good impression, casting extreme answers to every question may actually hurt your chances of getting your hands on that particular role you're rooting for.
For Example, a system analyst or project lead has more interaction with stakeholders than a programmer, so they need a high score on social interaction. So, it is advisable to take tests that would help them strengthen their social interaction traits. You can keep improving your scores by modifying your answers.
How to Take a Personality Assessment Test?
Okay, so, 'how to take a personality test' sounds like a stupid question right? Of course, you know how to take a personality test. All you need is a calm environment and smooth internet connectivity. Then, you can just sit down and begin your test.
But, what you don't know is the right platform where you can find the most helpful personality quiz test. To take one, you can simply visit ProProfs.com and explore many of our online personality quizzes.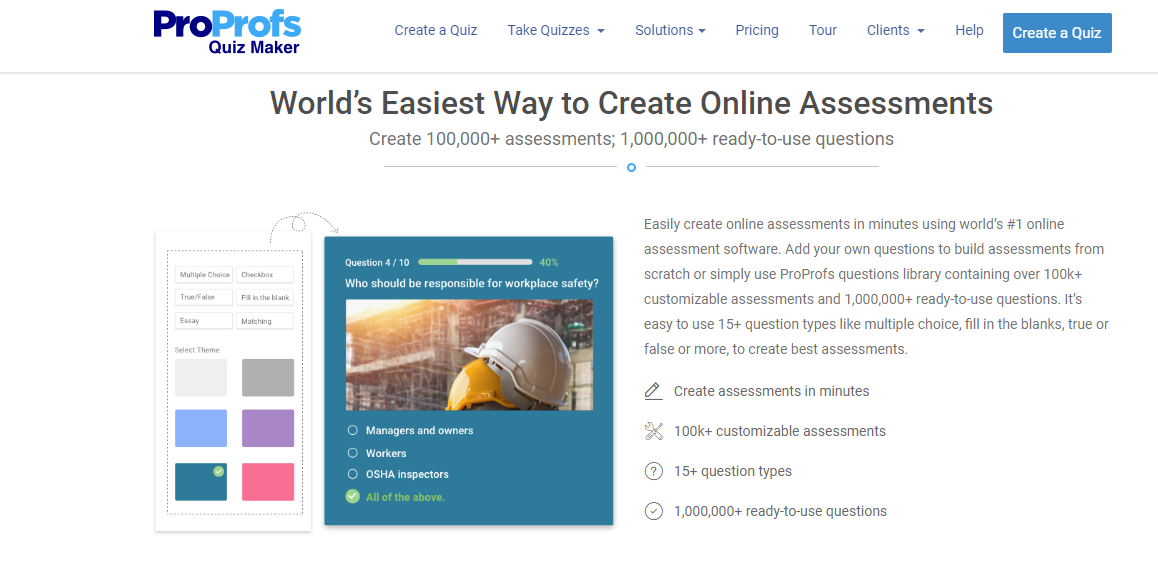 ---
Read More:- A Guide To Creating the Perfect Personality Quiz
---
Watch This Video to Learn How to Create a Personality Quiz in 5 Minutes
Closing Remarks
Whether you're a recent graduate or someone well experienced but considering a career change, these online assessment tests can offer unique insight regarding jobs best-suited for your skill set and personality. They might also save you from awkward family conversations when someone asks "what's your plan for the future?"
Do you want free Quiz Software?
We have the #1 Online Quiz Maker Software for complete learning & assessment