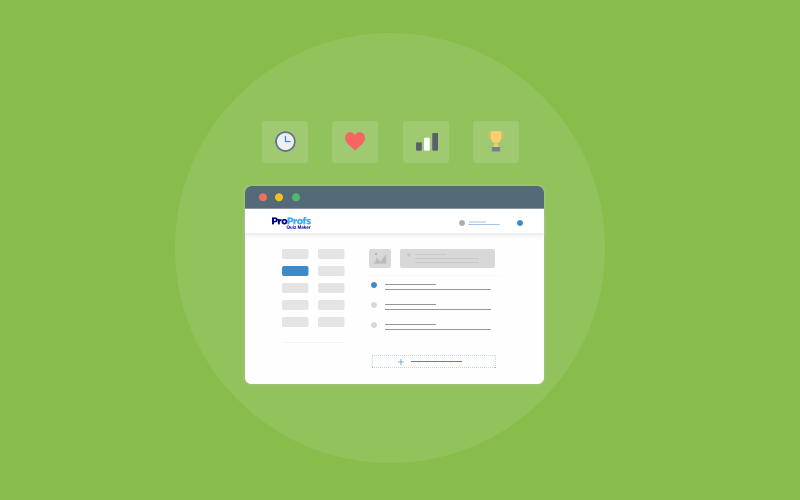 Elearning has changed the way we used to learn in the past. eLearning has completely transformed the way modern learning happens. Unlike the traditional, classroom based, method of teaching, eLearning makes learning convenient, simpler, and more effective. Although several educational institutes still follow traditional methods of assessments, at times they might not be sufficient. They are time-consuming, and students have to wait longer to get the final results.
eLearning, on the other hand, provides an easy and quick way of conducting assessments and getting their results in real-time. Online quizzes are integral part of eLearning that offer instant feedback to the students and at the same time, provide them feedback on improvement areas. Due to several benefits that online quizzing offers, it's time to upgrade the assessment criteria to online quizzing to enhance students' engagement and course content knowledge. Let's discuss in detail about the impact of online quizzes on student engagement and learning.
1. Reduces Stress
When it comes to subject-specific tests, online quizzing assessment software is one of the best ways to track students' performances. Although colleges and schools organize annual examinations and unit tests, students do not get real-time results due to which stress levels eventually increases. Taking online quizzes is a smart decision. Students not only self-assess their progress and performance but also get real-time results for the same, thereby reducing their stress.
2. Adds Flexibility
Students are bound to take tests at their schools or colleges which can sometimes be frustrating and annoying. However, with online quizzes, there is no such limitation. Online quizzing adds flexibility in student's busy schedule. Students can now take tests at their own comfort and irrespective of the time slots. This way, students feel free to assess their performance and can focus more on upgrading their subject-specific skills.
3. Enhances Grading Accuracy
Sometimes, while checking a huge number of assessments manually, teachers can make evaluation mistakes. However, online quizzes are designed using advanced algorithms that eliminates human grading errors entirely as the results are generated programmatically. That's the reason students prefer taking online quizzes which increases grading accuracy.
4. Gives Instant Feedbacks
Getting feedback from the teacher is probably the most time-consuming task. With online quizzes, students get instant feedback right after the test. Helpful feedback makes it easy for students to understand why their answer was incorrect, helping them to clear their doubts and subject-specific concepts. This helps them to prepare for the exam.
5. Saves Time
The best part of taking online training and quizzing is that it saves a lot of time. The content provided in the training material is usually short, crisp and engaging which makes complex subjects easy to understand. More often, training courses are followed by quizzes whose answers are readily available. This way students can save their time and invest it in doing something productive.
The Final Word
Online quizzes are effective for students' growth and learning. They not only save a lot of their time but also provide them instant feedback about their improvement areas. Students can now prepare themselves before the topic is being discussed in the class. They can confidently participate in debates, small group activities and role play as their concepts are clear. However, to gain such benefits, it's important to choose a reliable Quiz Maker that is easy to use and at the same time, enhances the learning process.
Do you want a free Training Software?
We have the #1 Learning Management Software for complete learning solution starting at $0