Who Is Your Old Testament Twin?
9 Questions
| Attempts: 589
---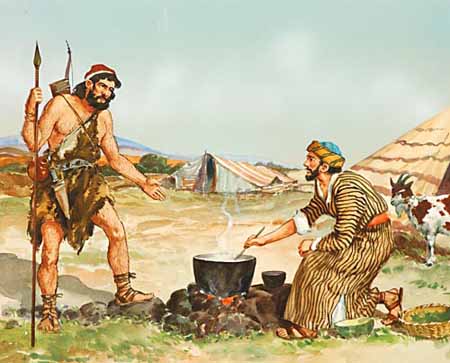 A talking donkey, naked revelers, slipping a roofie to your unsuspecting father: the Old Testament has it all! In fact, it would probably be best viewed from a seedy hotel off Route 85 or at a frat party. Do you ever wonder what your life would be like in ancient Israel? Would you be King David? Or Moses? Or even Jezebel? Take this quiz to discover your biblical alter ego? Best viewed in anything besides Firefox. In the case that nothing applies to you, please choose the one you like the best. This quiz is not intended to produce a complete psychological profile. By: Jill M. Wagner
---
You May Get
Jezebel
Congratulations/Condolences, you are Jezebel! D*mn girl, you evil, lol! A style icon in your own right, you even made sure that your makeup was fresh and your hair perfectly coiffed before being disemboweled by wild dogs. Although your mortal remains were rendered impossible to identify, your spirit lives on in feminist websites, pop culture and modern English. The only downside is that now that you are on the other side, you have probably figured out the bad news about your homeboy Baal.
Moses
Congratulations, you are Moses, one of the most beloved prophets of the People of the Book. The good news: ABC honors your memory by showing The Ten Commandments every Easter. The bad news: instead of enjoying your twilight years in the land of milk and honey, you are trapped babysitting millions of whining freeloaders. Don't ever turn your back, lest you get hit in the head by a frolicking idol worshiper's robe.
& many more results.
Start this quiz
to find your result.