The Ultimate Quiz On Banking Basics And Services!
16 Questions
| Total Attempts: 3592
---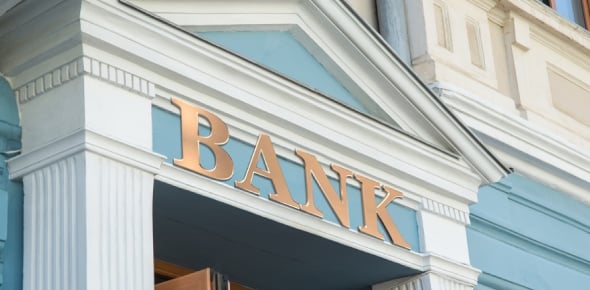 Banking is all about the managing, saving and lending money, credit/ loan and other financial transactions. A bank provides financial assistance by accepting the deposits from the public and creating credit. There are several schemes offered by banks like savings accounts, home mortgages, business loans, and car loans etc. This quiz has been designed to test your knowledge about banking and services. Let's try out this quiz. All the best!
---
1.

The business dealing with money and credit is

A.&nbsp

B.&nbsp

C.&nbsp

D.&nbsp

2.

A.&nbsp

B.&nbsp

C.&nbsp

3.

The money that a person borrows from a bank or other financial institutions is called a

A.&nbsp

B.&nbsp

C.&nbsp

4.

The money that a person places in a bank account for the bank to use to invest and that also earns interest is called a

A.&nbsp

B.&nbsp

C.&nbsp

5.

A loan to pay for a home, business or other real estates over a period of time is a

A.&nbsp

B.&nbsp

C.&nbsp

6.

When a person publicly announces they cannot repay their loans it is called

A.&nbsp

B.&nbsp

C.&nbsp

7.

Groups of people such as workers who pool their money together for savings and to make loans is called a

A.&nbsp

B.&nbsp

C.&nbsp

8.

A credit report is

A.&nbsp

A list of you financial assets and liabilities

B.&nbsp

Your monthly credit card statement

C.&nbsp

A loan and bill payment history

D.&nbsp

Your credit line with your financial institution

9.

Negative financial information can stay on your credit report for?

A.&nbsp

B.&nbsp

C.&nbsp

D.&nbsp

10.

In financial transactions, a CD is a:

A.&nbsp

B.&nbsp

C.&nbsp

D.&nbsp

Certificate of Collateral

11.

A ____________________ is used to add funds to a bank account.

A.&nbsp

B.&nbsp

C.&nbsp

D.&nbsp

12.

A service charge on your bank statement will result in:

A.&nbsp

B.&nbsp

C.&nbsp

D.&nbsp

13.

A pawnshop offers loans to people starting their own business.

A.&nbsp

B.&nbsp

14.

Opening a checking account requires completing a signature card.

A.&nbsp

B.&nbsp

15.

A blank endorsement allows anyone to cash a check.

A.&nbsp

B.&nbsp

16.

A outstanding check refers to one written on an account with a very low balance.

A.&nbsp

B.&nbsp