Test Your Knowledge Of SEO Quiz
---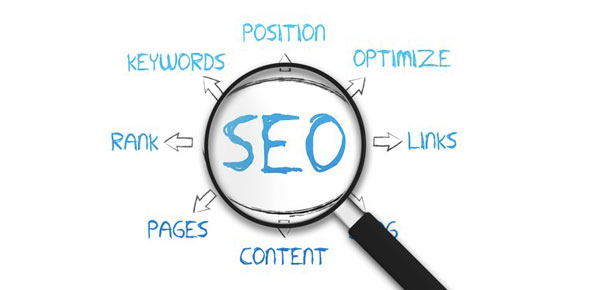 Testing our knowledge of SEO
---
1.

When creating url names, use these between words:

A.&nbsp

B.&nbsp

C.&nbsp

D.&nbsp

E.&nbsp

Explanation

When creating URL names, it is recommended to use dashes. Dashes are commonly used to separate words in a URL, making it easier to read and understand. They are preferred over other options such as hyphens, dots, colons, or spaces because they are more commonly recognized and accepted in the context of URLs. Using dashes helps improve the readability and search engine optimization of the URL, making it more user-friendly and accessible.

2.

The part that appears on the blue bar on top on any website is the __________.

Explanation

The blue bar on top of a website typically contains the title of the webpage. This title provides a brief description or summary of the content on the webpage and helps users identify the purpose or topic of the website. It is usually displayed prominently to grab the attention of the visitors and provide them with an idea of what to expect from the webpage.

3.

Which is the most important metatag?

A.&nbsp

B.&nbsp

C.&nbsp

D.&nbsp

Explanation

The most important metatag is the "title" tag. The title tag is displayed as the headline in search engine results and acts as a brief description of the webpage's content. It helps search engines understand the topic and relevance of the page, and also provides users with a preview of what they can expect to find. A well-optimized and descriptive title tag can significantly impact the visibility and click-through rate of a webpage in search results.

4.

Write a short note about "DNN vs Wordpress: Which is better for SEO"

5.

Which is the best search engine in your opinion?

A.&nbsp

B.&nbsp

C.&nbsp

D.&nbsp

Explanation

Google is considered the best search engine in most people's opinion due to its comprehensive and accurate search results, user-friendly interface, and a wide range of additional features like Google Maps, Google Images, and Google News. It also has a powerful algorithm that constantly updates and improves its search capabilities, making it the preferred choice for the majority of internet users worldwide.

6.

You can only get into google if your keyword is repeated at least five times on the page- True or False __________

Explanation

The statement that you can only get into Google if your keyword is repeated at least five times on the page is false. This is not a requirement for a website to be indexed or ranked by Google. Google's algorithms consider various factors, such as the relevance and quality of the content, user experience, backlinks, and many other factors, to determine the ranking of a website in search results. Keyword repetition alone does not guarantee visibility on Google.