Service Culture Foundational Concepts
---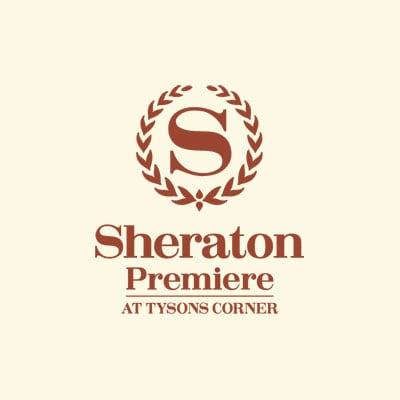 The following quiz focuses on the foundational concepts that are part of our Service Culture. You were introduced to these concepts during the Brand, Experience and Voice training classes.
The purpose is to assist you in determining where your gaps of learning are. You will see your results after completing the quiz, including the correct answers and feedback/additional info on some of the questions. Print the results, so you can put in place an action plan to improve your knowledge, and ultimately, use these concepts consistenty in interations with guests and associates.
After all, our service Read moreculture is alive and well when all of us are in alignment, bringing to life what our brand is all about.

Good luck!
---
1.

BONUS QUESTION: List the Sheraton Brand Differentiators

2.

More than a product and service. The feeling guests have when they stay with us. It is the experience they remember. The way you feel when using it. Great ones, have developed emotional connections with their customers.

A.

B.

C.

D.

Correct Answer

A. What is a Brand?

Explanation

Successful brands world towards building long term loyalty through emotional connections. Loyalty Beyond Reason.

Watch the what is a brand video as a refresher: http://www.starwoodassetlibrary.com/search/view?asset_id=41504

3.

"Life is Better When Shared."

A.

B.

C.

D.

Correct Answer

A. Brand Positioning

Explanation

People want to come together and connect. When they do, they are more productive and happier.

Our brand positioning is at the center of all Sheraton initiatives. From the locations selected to build hotels, to the guest areas in place (like Link at Sheraton and Club Lounge), the collateral we produce, marketing, and associate/guest interactions.

Watch the 2011 Sheraton Brand Film

4.

Our internal language to help guide us in everything we communicate to our guests. Brand lens. The promise we make to our guests.

A.

B.

C.

D.

Correct Answer

A. Core Values

Explanation

When our guests describe their experience using words that represent our core values, like friendly, warm, welcoming, great conversation, belong, etc.) we are then delivering on our promise.

5.

The ________________ transcend our guest needs and are true for all human beings. Allow us to take a closer look at the ways we can further establish emotional connections with each other and our guests.

Correct Answer

Human Truths, human truths

Explanation

Through the Human Truths we can deliver on our core values. If we focus on bringing the Human Truths to life, for guests and associates, we will deliver on our promise (core values) and brand positioning (Life is Better When Shared).

6.

What our associates are renowned for. A positive energy that exudes from our associates throughout service interactions and amongst each other.

A.

B.

C.

D.

Correct Answer

C. Generosity of Spirit

Explanation

It is not enough to like people, we care for them. We look forward to take care of our guests, and we do it in a manner that exudes warmth, desire and positivism.

7.

Our typical guest. Generally social beings who like being with people. Successful professionals looking to maximize productivity and connect whether traveling for business or leisure. Always seeking rich experiences to share. Apprreciate luxury without pretense and personalized service at a human level.

A.

C.

D.

Correct Answer

B. The Social Traveler (Life Enthusiasts)

Explanation

The guest profile was refines in 2011. Our Life Enthusiast is not known as the Social Traveler. Go ahead... engage them in conversation. They want to find stories to learn, share and tell. Pay attention to the dues they give, which can help you guide the interactions.

8.

Link between associates, guests and loyalty. The leader in me, associate excellence, highly satisfied guests and loyalty & long-term profitability.

A.

Associate Success Profile

B.

C.

D.

Correct Answer

C. Service Profit Chain

Explanation

Associates are eager to learn and do a great job; they want to take care of others. We then, provide them with the tools and resources, plus create a work environment that allows them to excel. In turn, they will take care of guest in a manner that is more special, better and different, resulting in a guest who is not only satisfied, but becomes loyal, returning again, and again, while telling friends, family and colleagues about our hotels.

9.

Every trip is different and I am different on every trip. Understand my needs, wants, expectations and emotions.

A.

B.

C.

D.

Correct Answer

A. Trip Personas

Explanation

Needs, wants, expectations and emotions vary from person to person and from trip to trip. Flex adapt based on the guest. Do not assume that they will always need, want and expect the same things.

10.

Consistently execute behaviors in the branded voice, pleasantly surprise guests through planned or spontaneous events.

A.

B.

C.

D.

Correct Answer

C. Exceeding Expectations

Explanation

Meeting the guests needs is the foundation. Exceeding them is the goal. Our behaviors, combined with planning and being proactive can lead us to exceeding their expectations.

11.

The _______________________ is the tool that outlines what is expected of us, our guidelines and what success looks like, through highly effective, effective and less than effective behaviors.

Correct Answer

Associate Success Profile

associate success profile

ASP

Core Competencies

success profile

Explanation

Review what are highly effective and effective behaviors. Shared them with your associates. Post them in your areas.

12.

Knowing how we and others feel, why we feel that way, and knowing what can be done about it. It is the ability to understand and use the power of emotions wisely.

A.

B.

Emotional Intelligence (EQ)

C.

D.

Correct Answer

B. Emotional Intelligence (EQ)

Explanation

Emotional Intelligence (EQ) refers to the ability to understand and manage our own emotions as well as recognize and empathize with the emotions of others. It involves being aware of our emotions, understanding why we feel a certain way, and being able to regulate our emotions effectively. EQ also includes the skill of using emotions wisely, which means being able to use emotions to guide our thoughts and actions in a positive and productive manner. Therefore, the given answer is Emotional Intelligence (EQ) because it encompasses the ability to understand and use the power of emotions wisely.

13.

Emotional Bank Accounts - Reflects the sum deposits (positive things) and withdrawals (negative things) that you have had with a person over the course of the relationship.

Explanation

Take time everyday to make more deposits than withdrawals. Thank your associates and fellow supervisors/managers. Show them how much they contribute to your success and that of the hotel.

14.

It can help us grow, give us joy, anxiety, change and challenge – depending on your perspective. A model is available for either positive or negative opportunities.

A.

B.

C.

D.

Correct Answer

A. Feedback

Explanation

When giving feedback, be specific regarding what the person did well or needs to improve. Give a better option when discussing improvement feedback. Remember: praise in public, but correct in private.

15.

A particular pattern of actions that others can observe and agree upon for describing your behavior. Is not about personality. It is about observable behaviors. One can be analytical, expressive, driver or amiable.

A.

B.

Associate Success Profile

C.

D.

Correct Answer

C. Social Styles

Explanation

You style is not all you are. But knowing the behaviors you tend to demonstrate and others observe, can assist you in making the necessary changes to change and grow.

16.

Recognizing opportunities when guests are not at their best, but they need us the most. Proactive prevention – recognizing triggers for dissatisfaction and putting into action plans and thoughtful solutions.

A.

B.

C.

D.

Correct Answer

D. Service Netting

Explanation

Even though it may not be our fault, we want to help. In many situations, the guest expects us to help.

17.

The guest encounters a problem that is a direct result of the property product and/or service. Our ability to actively respond to guest feedback and regain their trust and loyalty.

A.

B.

C.

D.

Correct Answer

A. Service Recovery

Explanation

Service recovery refers to the process of addressing and resolving a problem or issue that a guest encounters as a result of the property's product or service. It involves actively responding to guest feedback and taking appropriate actions to regain their trust and loyalty. This could include offering compensation, providing a solution to the problem, or taking steps to prevent similar issues in the future. By effectively handling service recovery, the property can turn a negative experience into a positive one and maintain a strong relationship with the guest.

18.

The actual steps when we are in Service Recovery mode:

listen generously,
recognize emotions,
apologize,
resolve,
add thoughtful gesture,
thank the guest,
offer further assistance.

A.

B.

C.

D.

Correct Answer

C. Solutions that Connect

Explanation

The given correct answer, "Solutions that Connect," is the most appropriate explanation for the steps mentioned in the Service Recovery mode. The steps mentioned in the question focus on resolving issues and providing solutions that connect with the customer's emotions and needs. By listening generously, recognizing emotions, apologizing, resolving the problem, adding a thoughtful gesture, thanking the guest, and offering further assistance, the service provider aims to connect with the customer on an emotional level and provide effective solutions that address their concerns. This approach helps in building a strong customer relationship and ensuring customer satisfaction.

19.

What are these: accessibility of information, availability of people, responsiveness of people, wait time?

A.

B.

C.

D.

Correct Answer

A. Guest Dissatisfiers

Explanation

What are you doing to reduce the guest dissatifiers in your work area? In the hotel?

20.

"Was your problem resolved to your satisfaction?" Not "was the problem resolved?" The key is the guest's perspective of whether or not it was resolved to his/her satisfaction.

A.

B.

C.

D.

Correct Answer

B. Problem Resolution

Explanation

Many times we think that we resolved the issue. The problem is that it wasn't resolved to the satisfaction of the guest. Listen to what the guest needs, wants. Look for cues, offer alternatives and allow the guests some control.

21.

With any new skill, situation or behavior, we start by feeling a bit uncomfortable. We then understand, practice, get feedback, begin to personalize and add our own style. There is a direct link between on-brand and off-brand interactions and loyalty.

A.

B.

Comfort & Confidence: People

C.

Comfort & Confidence: Skills

D.

Correct Answer

C. Comfort & Confidence: Skills

Explanation

When we lack comfort and confidence, we are off-brand. We need to build that comfort in order to build our confidence.

22.

It is often easier to address the needs of those with whom we are most comfortable. The further out of our comfort zone we are with a person, the more challenging it can be to demonstrate genuine care.

A.

Comfort & Confidence: Skills

B.

C.

D.

Comfort & Confidence: People

Correct Answer

D. Comfort & Confidence: People

Explanation

Do not shy away from those difficult interactions with those you are not as comfortable. Keep practicing; you will build your comfort when dealing with them, which in turn will build your confidence.

23.

A natural part of who we are as human beings. Formed over time and influence our behaviors and interactions and how we respond. We all have them, because of "these," we have those that are our favorite or least favorite guests and associates. However, they can also have "these" of you.

A.

B.

C.

D.

Correct Answer

D. Thoughts & Opinions

Explanation

I know. We don't like to judge people. But knowing why we have the opinions we have and actually do something to pay attention to them and control them, can allow for better and more meaningful interactions.

24.

The words help us to connect to one another and to convey the Sheraton positioning and core values to our guests and fellow associates. Tone of voice gives emotions to our words (pitch, volume, pace, inflection. Body language or unspoken signals play the biggest role in our opinions of others and interpretation of their messages.

A.

Sheraton Signature Language

B.

C.

D.

Sheraton Signature Service

Correct Answer

A. Sheraton Signature Language

Explanation

The Sheraton Signature Language refers to the specific way of communicating and expressing oneself that is unique to the Sheraton brand. It emphasizes the importance of words, tone of voice, body language, and unspoken signals in connecting with others and conveying the positioning and core values of Sheraton to guests and associates. It highlights the significance of understanding the impact our communication can have on others and encourages the use of meaningful questions to enhance communication and provide excellent Sheraton Signature Service.

25.

________________ vs. ________________ : Communication can be simple or it can be extremely difficult. What I say can be interpreted differently than what you intended.

Correct Answer

Intent vs. Impact

Impact vs. Intent

intent vs impact

impact vs intent

intent and impact

impact and intent

intent impact

Explanation

The given correct answer for this question is "Intent vs. Impact, Impact vs. Intent, intent vs impact, impact vs intent, intent and impact, impact and intent, intent impact". This answer is correct because it accurately reflects the two concepts being compared in the statement: intent and impact. The statement suggests that communication can be misinterpreted, with what is intended to be communicated differing from the actual impact it has on the receiver. Therefore, "Intent vs. Impact" is the most appropriate and concise way to describe this comparison.

26.

We can use these to show people we genuinely care about them and to gather as much information as possible to meet their needs. Can be open-ended or closed-ended.

A.

B.

C.

Correct Answer

C. Meaningful Questions

Explanation

Meaningful questions can be used to demonstrate genuine care for others and gather information to fulfill their needs. By asking open-ended or closed-ended questions, we can show empathy and generosity of spirit towards others, creating a meaningful connection and understanding their perspective. Meaningful questions allow us to delve deeper into their thoughts and feelings, enabling us to provide better support and assistance.

27.

Our emotional radar. Our ability to see things from another person's perspective, to inquire about their perspective and not assume the see the world as we do.

A.

B.

C.

D.

Explanation

Empathy is not about you, which is why saying I understand is not empathy. Showing you care and want to help is what empathy is all about.

28.

We need to be able to do it with open eyes, open ears and an open heart. Can actually help us to get the job done.

A.

B.

C.

Correct Answer

C. Listening Generously

Explanation

Listening generously refers to actively and attentively listening to others with an open mind and heart. By doing so, we are able to understand and empathize with their perspectives, emotions, and needs. This enables effective communication, building trust, and fostering meaningful connections. In the context of the given statement, listening generously can help us accomplish tasks by promoting clearer understanding, collaboration, and problem-solving. It allows us to gather valuable information, consider different viewpoints, and make informed decisions.

29.

BONUS QUESTION: What is the tag line currently being used as part of the advertising campaing for Sheraton hotels?

Correct Answer

Meet You There

Rediscover Sheraton (prior ad campaign)

Explanation

The tag line currently being used as part of the advertising campaign for Sheraton hotels is "Meet You There." This tag line suggests that Sheraton hotels are a place where people can come together and connect with one another. The phrase implies a sense of hospitality and welcoming atmosphere, inviting guests to meet and socialize at Sheraton hotels. The mention of "Rediscover Sheraton" indicates that this was the tag line used in a previous advertising campaign for the hotel chain.