Online General Knowledge Test On Biology - 3
---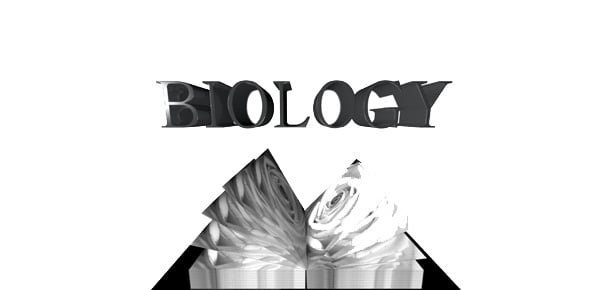 ---
1.

For which among the following is not a true fruit?

A.

B.

C.

D.

Explanation

The grape is not a true fruit because it is classified as a berry. True fruits develop from the ovary of a flower and contain seeds, while grapes are formed from the ovary and other parts of the flower. They are considered berries because they have a fleshy pericarp and multiple seeds. Apples and dates, on the other hand, are true fruits as they develop solely from the ovary and contain seeds.

2.

Which of the following is least infectious ?

A.

B.

C.

D.

Explanation

Leprosy is the least infectious among the given options. Leprosy, also known as Hansen's disease, is a chronic bacterial infection caused by Mycobacterium leprae. It is a slow-growing bacteria that primarily affects the skin, peripheral nerves, and eyes. Leprosy is transmitted through prolonged close contact with an infected person, but it is relatively difficult to contract compared to other infectious diseases. In contrast, hepatitis, tuberculosis, and conjunctivitis are more easily transmitted through various means such as contaminated blood, respiratory droplets, or direct contact with infected fluids.

3.

Which of the following is not a mosquito borne disease?

A.

B.

C.

D.

Correct Answer

C. Sleeping sickness

Explanation

Sleeping sickness, also known as African trypanosomiasis, is not a mosquito-borne disease. It is caused by parasites transmitted through the bite of infected tsetse flies. The parasites enter the bloodstream and eventually invade the central nervous system, causing symptoms such as fever, headaches, and sleep disturbances. Unlike dengue fever, malaria, and filariasis, which are transmitted by mosquitoes, sleeping sickness is specifically transmitted by tsetse flies.

4.

In certain amino acids, which one of the following elements is found in addition to carbon , hydrogen, nitrogen and oxygen?

A.

B.

C.

D.

Explanation

Certain amino acids contain sulphur in addition to carbon, hydrogen, nitrogen, and oxygen. Sulphur is an essential element in the structure and function of proteins. It forms disulfide bonds, which contribute to the folding and stability of proteins. These bonds help to maintain the three-dimensional structure of proteins, which is crucial for their proper function. Therefore, sulphur plays a vital role in the composition of certain amino acids.

5.

Among the following elements, which one is essential for the transmission of impulses in the nerve fibre?

A.

B.

C.

D.

Explanation

Iron is not essential for the transmission of impulses in the nerve fiber. Instead, sodium is the essential element for the transmission of impulses in the nerve fiber. Sodium ions play a crucial role in generating and propagating electrical signals along the nerve fiber. They help in the depolarization and repolarization of the nerve cell membrane, allowing the transmission of impulses. Iron, on the other hand, is important for various other physiological processes, such as oxygen transport in the blood and energy production, but it is not directly involved in nerve impulse transmission.

6.

Most highly intelligent mammals are

A.

B.

C.

D.

Correct Answer

B. Dolphins

Explanation

Dolphins are considered one of the most highly intelligent mammals due to their advanced cognitive abilities and complex social behavior. They possess a large brain relative to their body size and have demonstrated problem-solving skills, self-awareness, and the ability to communicate and cooperate with each other. Their sophisticated echolocation system also contributes to their intelligence, allowing them to navigate, locate food, and communicate effectively underwater. While other mammals such as whales, elephants, and kangaroos may exhibit certain levels of intelligence, dolphins are often regarded as the most intelligent among them.

7.

Plant development is influenced by

A.

B.

Quality and quantity of light

C.

Quality and duration of light

Correct Answer

D. Quality, quantity and duration of light

Explanation

Plant development is influenced by the quality, quantity, and duration of light because different plants have different light requirements for optimal growth. The quality of light refers to the specific wavelengths of light, such as red or blue, which are essential for photosynthesis and various plant processes. The quantity of light refers to the intensity or brightness of light, which affects the rate of photosynthesis and overall plant growth. The duration of light refers to the length of time plants are exposed to light, including the photoperiod, which regulates flowering and other developmental processes. Therefore, all three factors play a significant role in influencing plant development.

8.

Prokaryotic cells lack

A.

B.

C.

Membrane bound by organelles

D.

Correct Answer

D. All of these

Explanation

Prokaryotic cells lack a nucleolus, which is a region within the nucleus responsible for producing ribosomes. They also lack a nuclear membrane, which separates the genetic material from the rest of the cell. Additionally, prokaryotic cells lack membrane-bound organelles, such as mitochondria or endoplasmic reticulum, which are present in eukaryotic cells. Therefore, all of these options are correct in stating what prokaryotic cells lack.

9.

Photosynthesis takes place faster in

A.

B.

C.

D.

Correct Answer

B. White light

Explanation

Photosynthesis is the process by which plants convert light energy into chemical energy to produce glucose and oxygen. White light contains all the colors of the visible spectrum, providing a full range of wavelengths for plants to absorb. This means that plants can utilize all the necessary wavelengths for photosynthesis, resulting in faster and more efficient production of glucose and oxygen. In contrast, yellow and red lights have specific wavelengths that may not provide the full spectrum required for optimal photosynthesis. Darkness, on the other hand, lacks the necessary light energy for photosynthesis to occur.

10.

Primary phloem develops from

A.

B.

C.

D.

Correct Answer

D. Provascular tissue

Explanation

Primary phloem develops from the provascular tissue. The provascular tissue is responsible for the formation of the primary vascular system in plants, which includes both the primary xylem and the primary phloem. The provascular tissue differentiates into the phloem cells, which are responsible for transporting sugars and other organic compounds throughout the plant. This development occurs during the early stages of plant growth and is essential for the plant's overall functioning and growth.