How Healthy Are Your Shopping And Eating Habits?
---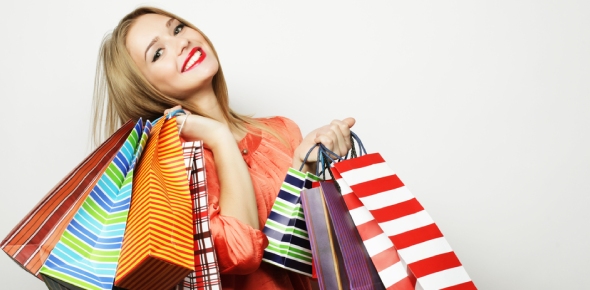 Many of us have strict ideas about what's bad and what's good. Does this extend to your shopping and eating habits? Fill out the quiz below to get a more in-depth view of your consumerism levels!
---
1.

Which of the following companies gives the most back during peak sale times?

A.

B.

C.

D.

Correct Answer

A. Wells Fargo

Explanation

According to Forbes.com, this savvy banking company donated $219 million in cash in 2010.

2.

Boycotting namebrand clothing helps drive them out of business.

Explanation

Despite efforts to boycott Abercrombie & Fitch, the company reported $4,158,058 in sales in 2011, and $4,510,805 worth of sales in 2012. This is just one example of boycotts failing.

3.

In a pinch, which would you choose as the responsible place to shop for last-minute gifts?

Correct Answer

B. Wal-Mart

Explanation

Wal-Mart is also a big donor to nonprofit organizations. Forbes reported its 2010 donations at $319 million.

4.

How much do you think you should save per month?

A.

B.

C.

D.

Correct Answer

A. 25 percent

Explanation

25 percent, according to the Federal Deposit Insurance Corp.

5.

Which of these restaurants is the healthiest place to grab a bite to eat?

A.

B.

C.

D.

Correct Answer

A. Panera Bread

Explanation

Health.com says Panera Bread, which offers fresh fruit and organic options.

6.

Which of these would be the healthiest snack from a vending machine?

A.

B.

C.

D.

Correct Answer

B. Original Sun Chips

Explanation

According to Fitness magazine, Sun Chips contain whole grains and have 140 calories, are low in fat and have 2 grams of fiber per serving.