Insight Pre-intermediate Unit 3 Reading
---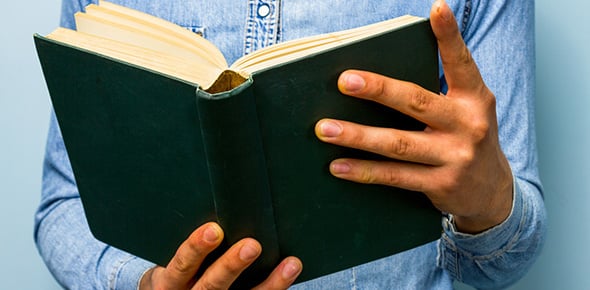 ---
1.

Organic food is very popular. It is also expensive. Some organic food costs twice as much as non-organic food. New parents and pet owners pay up to 200% more for organic food. Some people think organic food is a waste of money.Organic baby food costs up to 200% more than non-organic.There is one main difference between organic and non-organic food. Organic farms do not use agricultural chemicals, such as pesticides. In many countries organic foods have special labels. These guarantee that the products are natural. Some people think organic means locally grown. Originally this was true. Over time organic farming became more difficult. The demand for organic food grew larger than the supply. Small companies had to sell out to large companies. There wasn't enough organic ingredients, such as grain and cattle. This made it difficult for many organic companies to stay in business. Today, many large companies have an organic line of products. Is organic food more nutritious? This is part of the debate. Many farmers and consumers believe it is. They think agricultural chemicals cause health problems such as cancer or allergies. Many health professionals disagree. Few studies prove that organic foods prevent health problems. Health specialists worry more about bacteria, such as E.coli and salmonella. These can come into contact with organic and non-organic food. Doctors recommend washing produce very carefully. Handling meat carefully is important too.Washing non-organic produce is very important. Most people agree that naturally grown food tastes better. Is tastier food worth the extra money? This is a matter of opinion. Whether it is healthier or not may require more research. However, organic consumers argue it is better to be safe than sorry.

2.

What is the main difference between organic and non-organic?

A.

Location of growing fields

B.

C.

Correct Answer

B. Use of pesticides

Explanation

The main difference between organic and non-organic is the use of pesticides. Organic products are grown without the use of synthetic pesticides, while non-organic products may use pesticides in their cultivation. This means that organic products are considered to be healthier and more environmentally friendly, as they do not contain harmful chemicals.

3.

Is organic food always locally grown?

A.

B.

C.

Explanation

The answer is false because organic food is not always locally grown. While organic food is typically associated with locally sourced and sustainable farming practices, it can also be imported from other regions or countries. The term "organic" refers to the way the food is produced, without the use of synthetic chemicals or genetically modified organisms, rather than its origin. Therefore, organic food can come from both local and non-local sources.

4.

Why is it difficult to be an organic business?

A.

B.

C.

Correct Answer

C. Food supply is limited

Explanation

Being an organic business is difficult because the food supply is limited. Organic businesses rely on sourcing organic and natural ingredients, which can be challenging due to the limited availability of such ingredients. Unlike conventional farming, which uses synthetic fertilizers and pesticides, organic farming requires specific organic inputs and practices. This limited supply of organic food can make it difficult for organic businesses to meet the demand of consumers who are seeking organic products. Additionally, the limited food supply can also lead to higher costs for organic ingredients, making it financially challenging for organic businesses to operate.

5.

What causes E. coli?

A.

B.

Organic grains and cattle

C.

Correct Answer

A. Bacteria on food

Explanation

E. coli is caused by the presence of bacteria on food. When food becomes contaminated with certain strains of E. coli bacteria, it can lead to illness when consumed. These bacteria can originate from various sources such as improper handling, unsanitary conditions, or contaminated water used during food production. Therefore, it is important to practice proper food safety measures to prevent the spread of E. coli and other foodborne illnesses.

6.

What do most people believe?

A.

Organic food is expensive

B.

Non-organic food is unhealthy

C.

Naturally grown food is better

Correct Answer

C. Naturally grown food is better

Explanation

Most people believe that naturally grown food is better because it is perceived to be healthier and more nutritious. This belief is often based on the idea that organic farming practices avoid the use of synthetic pesticides and fertilizers, resulting in food that is free from harmful chemicals. Additionally, naturally grown food is often associated with being more environmentally friendly and sustainable, as it promotes biodiversity and avoids the use of genetically modified organisms. Overall, the belief in the superiority of naturally grown food stems from the perception that it is a healthier and more sustainable option compared to non-organic alternatives.