Quiz Over Internet Questions
---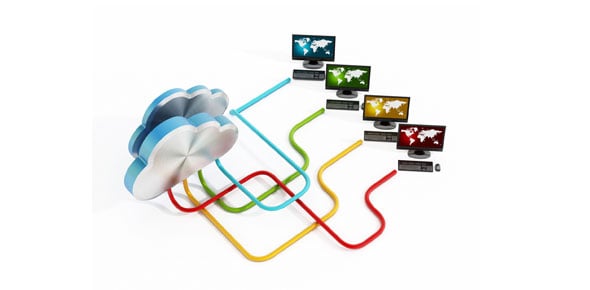 Quiz on the Internet
---
1.

What is the internet used as?

A.

B.

C.

D.

Correct Answer

D. All of the above

Explanation

The internet is commonly referred to as a "network of networks" because it connects multiple smaller networks together to create a global network. It is also used as a form of communication, allowing people to send messages, emails, and participate in video calls. Additionally, the internet serves as a valuable tool for research, providing access to a vast amount of information and resources. Therefore, the correct answer is "all of the above" as the internet is used for all these purposes.

2.

Who used the first idea of the internet?

A.

B.

Correct Answer

B. The military

Explanation

The military is credited with using the first idea of the internet. The internet was initially developed as a military project called ARPANET in the late 1960s. It was created to establish a decentralized communication network that could withstand a nuclear attack. The military's involvement in the development and early use of the internet laid the foundation for its subsequent expansion and widespread adoption in various sectors.

3.

Who made the first design of E-Mail?

A.

B.

C.

Correct Answer

A. Ray Tomlinson

Explanation

Ray Tomlinson is credited with making the first design of email. He is known for implementing the first email system on the ARPANET, a precursor to the internet, in 1971. Tomlinson is also known for introducing the use of the "@" symbol to separate the user name from the host name in email addresses. His contributions revolutionized communication and laid the foundation for the email systems we use today.

4.

What was the name of the project that connected UCLA, UCSB, and the University of Utah?

A.

B.

C.

D.

Explanation

ARPANET was the name of the project that connected UCLA, UCSB, and the University of Utah. This project was funded by ARPA (Advanced Research Projects Agency), which was a division of the United States Department of Defense. ARPANET was the precursor to the modern internet and was the first network to use packet switching technology to transmit data. It was established in the late 1960s and played a crucial role in the development of networking and communication protocols that are still used today.

5.

A form of online communication that allows accepting, forwarding, and storing messages.

A.

B.

C.

Explanation

E-mail is a form of online communication that allows users to accept, forward, and store messages. It is a widely used method of sending and receiving messages electronically, allowing individuals to communicate with others across different platforms and locations. E-mail provides a convenient and efficient way to exchange information, documents, and media files, making it a popular choice for both personal and professional communication.

6.

What is communication that involves instantly sent texts between 2 or more people?

A.

B.

C.

Correct Answer

A. Instant messaging

Explanation

Instant messaging is the correct answer because it refers to the communication method that involves instantly sent texts between two or more people. Unlike email, which may have a delay in delivery, instant messaging allows for real-time conversations and quick exchange of messages. Social networking, on the other hand, involves a broader concept of connecting and interacting with others through online platforms, which may include features like instant messaging but also encompass other forms of communication and content sharing.

7.

Allows people to create profiles that allow them to connect with their friends profiles.

A.

B.

C.

Correct Answer

C. Social Networking

Explanation

Social networking platforms allow individuals to create profiles and connect with their friends' profiles. These platforms provide a space for users to share personal information, photos, and updates with their network of friends. Users can also communicate with each other through messaging features, comment on each other's posts, and engage in various activities such as joining groups or events. Social networking facilitates social connections and allows people to stay connected and interact with their friends and acquaintances online.

8.

You should always end an E-Mail with thanks, sincerely, or thank you

Explanation

Ending an email with words such as "thanks," "sincerely," or "thank you" is considered a polite and professional way to conclude the message. It shows gratitude and appreciation towards the recipient for their time and attention. This small gesture helps to maintain a positive and respectful tone in the email communication. Therefore, the statement that you should always end an email with thanks, sincerely, or thank you is true.

9.

When you receive junk mail you should always forward it to all of your contacts

Explanation

Forwarding junk mail to all of your contacts is not a recommended action. Junk mail often contains spam or malicious content, and forwarding it to others can potentially expose them to these risks as well. It is better to delete or mark the junk mail as spam to prevent further spread of unwanted emails.

10.

While instant messaging it is okay to spam messages.

Explanation

Spamming messages is generally not okay while instant messaging. Spamming refers to sending a large number of unsolicited or unwanted messages, which can be disruptive and annoying for the recipient. It is considered impolite and can lead to a negative user experience. Therefore, the correct answer is false, as it is not acceptable to spam messages while instant messaging.

11.

You should instant message people you are familiar with.

Explanation

The statement suggests that it is advisable to send instant messages to people whom you are already acquainted with. This implies that it is better to communicate through instant messaging with individuals you know rather than with strangers or unfamiliar contacts.

12.

Harassing someone on a social network is considered okay as long as you are doing it privately

Explanation

Harassing someone on a social network is never considered okay, regardless of whether it is done privately or publicly. Harassment is a harmful behavior that can cause emotional distress and harm to the victim. It is important to respect others' boundaries and treat them with kindness and empathy both online and offline.

13.

If you have a profile in a social network you should respond to all of your friends messages to you

Explanation

Having a profile in a social network implies being an active participant in the virtual community. Responding to all messages from friends is a way to maintain communication and engagement with them, fostering stronger relationships. Ignoring messages could lead to a deterioration of these connections and potentially alienate friends. Therefore, it is important to respond to all messages from friends on a social network.

14.

Allowing your information to be viewable by anyone on the internet is completely safe.

Explanation

Allowing your information to be viewable by anyone on the internet is not completely safe. The internet is a vast and open platform, and making your information accessible to anyone increases the risk of it falling into the wrong hands. There are numerous cyber threats, such as hacking, identity theft, and data breaches, that can compromise your personal information and privacy. It is important to exercise caution and take necessary measures to protect your online presence and keep your information secure.

15.

Opening and responding to E-Mails sent from unknown addresses is safe for yo.u and your computer

Explanation

Opening and responding to emails sent from unknown addresses is not safe for you and your computer. Unknown emails can potentially contain harmful attachments or links that can infect your computer with malware or viruses. It is always recommended to exercise caution and avoid opening or responding to emails from unknown sources to protect your personal information and maintain the security of your computer.