How Good Is Your Knowledge In General Science? Quiz
---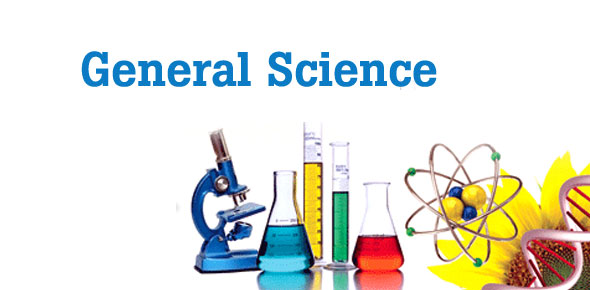 It's time to answer some cool questions about General Science
---
1.

Which one of these is not part of the scientific method?

A.

B.

C.

D.

Correct Answer

B. Intelligence

Explanation

Intelligence is not part of the scientific method because it refers to the ability to acquire and apply knowledge, rather than a specific step or process in the scientific method. The scientific method involves a systematic approach to acquiring knowledge, which includes observing, experimenting, and drawing conclusions based on evidence. Intelligence is a broader concept that encompasses various cognitive abilities, but it is not a specific step or component of the scientific method.

2.

Which of these animals does not undergo metamorphosis?

A.

B.

C.

D.

Explanation

Humans do not undergo metamorphosis. Metamorphosis is a biological process in which an animal undergoes a major change in its body structure as it develops from a juvenile to an adult. This process involves distinct stages, such as the larval stage, pupal stage, and adult stage. While animals like the monarch butterfly, beetle, and frog all undergo metamorphosis, humans do not experience such drastic changes in their body structure as they grow and develop.

3.

Which of these is not a plant?

A.

B.

C.

D.

Correct Answer

D. Marsh Hawk

Explanation

A marsh hawk is not a plant because it is a type of bird. Plants are living organisms that typically have roots, stems, and leaves, and are able to produce their own food through photosynthesis. The other options provided - Venus Fly-Trap, Cattail, and Oak Tree - are all examples of plants. Venus Fly-Trap is a carnivorous plant that catches and digests insects, Cattail is a tall wetland plant with long leaves and a distinctive brown cylindrical flower, and Oak Tree is a large deciduous tree with acorns and broad leaves.

4.

Which of these is not a learned trait?

A.

Talking To Your Best Friend

B.

C.

D.

Drinking A Glass Of Water

Correct Answer

C. Brown Eyes

Explanation

Brown eyes are not a learned trait because they are determined by genetics. The color of a person's eyes is determined by the amount and distribution of melanin in the iris, which is determined by the genes inherited from their parents. Therefore, individuals do not learn or acquire brown eyes, but rather inherit them from their parents.

5.

Which of these is found only on Earth?

A.

B.

C.

D.

Correct Answer

B. Living Creatures

Explanation

Living creatures are found only on Earth because they are the result of the unique combination of conditions found on our planet. Earth has the right atmosphere, temperature range, and availability of water to support life. While there may be other celestial bodies with mountains, volcanoes, and meteorites, the presence of living creatures is exclusive to Earth.

6.

How many legs do insects have?

Explanation

Insects have six legs. This is a defining characteristic of insects, as they belong to the class Insecta, which is characterized by having three pairs of legs. This allows them to walk and move efficiently on land. Having six legs also helps insects in various activities like climbing, jumping, and carrying objects. Additionally, the presence of six legs is one of the key features used to distinguish insects from other arthropods, such as spiders and crustaceans, which have a different number of legs.

7.

Which of these is not an insect?

A.

B.

C.

D.

Correct Answer

D. Black Widow Spider

Explanation

The black widow spider is not an insect because it belongs to the arachnid family, not the insect family. Insects have six legs, three body segments (head, thorax, and abdomen), and typically have wings. However, spiders have eight legs and two body segments (cephalothorax and abdomen). Therefore, the black widow spider does not meet the criteria to be classified as an insect.

8.

Which habitat would a fresh water fish live in?

A.

B.

C.

D.

Correct Answer

C. Lake Erie

Explanation

Freshwater fish are adapted to live in bodies of water that have low salt concentration, such as lakes, rivers, and ponds. Lake Erie is a freshwater lake located in North America, specifically between the United States and Canada. Therefore, it is a suitable habitat for freshwater fish. The Atlantic and Pacific are saltwater bodies, while the Himalayas are a mountain range and not a suitable habitat for fish.

9.

What part of the plant does most of the photosynthesis?

A.

B.

C.

D.

Explanation

The leaf is the part of the plant that carries out most of the photosynthesis. This is because it contains chloroplasts, which are responsible for capturing sunlight and converting it into energy through the process of photosynthesis. The large surface area of the leaf allows for maximum exposure to sunlight, and the presence of stomata enables the exchange of gases necessary for photosynthesis to occur. Additionally, the leaf's structure, with its thin and transparent epidermis, allows for efficient absorption of light. Overall, the leaf is the primary site for photosynthesis in plants.

10.

What is the name of the scientific tool used to view the smallest parts of things?

A.

B.

C.

D.

Correct Answer

D. Microscope

Explanation

A microscope is a scientific tool used to view the smallest parts of things. It uses lenses and light to magnify objects, allowing scientists to see details that are not visible to the naked eye. Microscopes are commonly used in various fields of science, such as biology, chemistry, and materials science, to study cells, microorganisms, and tiny structures. They have revolutionized our understanding of the microscopic world and have contributed to numerous scientific discoveries.

11.

Which of these living creatures does not belong in the same group?

A.

B.

C.

D.

Correct Answer

B. Scorpion

Explanation

The scorpion does not belong in the same group as the honeybee, praying mantis, and housefly because it is not an insect. While the honeybee, praying mantis, and housefly are all insects belonging to the class Insecta, scorpions are arachnids belonging to the class Arachnida. Insects have six legs, three body segments, and typically have wings, while scorpions have eight legs, two body segments, and no wings. Therefore, the scorpion is the odd one out in this group.

12.

Which state of matter is an ice cube?

A.

B.

C.

D.

Explanation

An ice cube is in the solid state of matter because it has a definite shape and volume. In the solid state, the particles are tightly packed together and have strong intermolecular forces that hold them in a fixed position. This is why an ice cube maintains its shape and does not flow like a liquid or a gas.

13.

What is the theory that describes how the continents got where they are today?

A.

B.

C.

D.

Land Mass Movement Theory

Correct Answer

A. Continental Drift Theory

Explanation

The correct answer is Continental Drift Theory. This theory explains how the continents have moved over time and how they have come to be in their current positions. It suggests that the continents were once joined together in a single supercontinent called Pangaea, and over millions of years, they have drifted apart to their current locations. This theory is supported by evidence such as the matching shapes of coastlines, the distribution of fossils across different continents, and the alignment of mountain ranges.

14.

Which of these is a parasitic relationship?

A.

B.

C.

D.

A Grasshopper Eating Grass

Correct Answer

B. A Flea On A Dog

Explanation

A parasitic relationship is one where one organism benefits at the expense of another organism. In the case of a flea on a dog, the flea feeds on the blood of the dog, causing irritation and potential harm to the dog. The flea benefits from the blood meal, while the dog is harmed by the presence of the flea. This relationship is an example of parasitism.

15.

Which of these is a feature of the cardiovascular system of the human body?

A.

B.

C.

D.

Explanation

The heart is a feature of the cardiovascular system in the human body. It is responsible for pumping blood throughout the body, delivering oxygen and nutrients to the cells and removing waste products. The heart consists of four chambers - two atria and two ventricles - which work together to ensure proper circulation. It is a vital organ that plays a crucial role in maintaining overall health and well-being.