Chlamydiae, Mycobacteria And Mycoplasma
---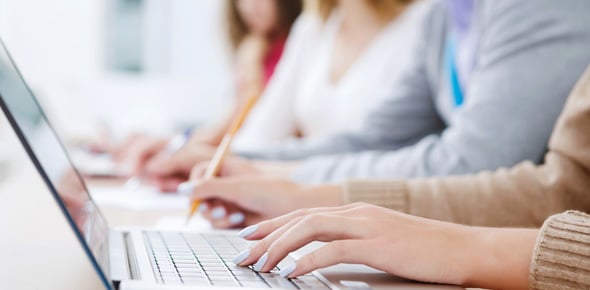 Chlamydiae, Mycobacteria and Mycoplasma quiz for BAC2100
---
1.

Chlamydiae is the smallest freeliving, true or false?

A.&nbsp

B.&nbsp

Explanation

Chlamydiae is not the smallest freeliving organism. While it is a small bacterium, there are other freeliving organisms such as certain types of bacteria and viruses that are even smaller in size. Therefore, the statement is false.

2.

Can be grown on artifical media , true or false ?

Explanation

This answer is correct because certain organisms, such as bacteria and fungi, can be grown on artificial media in laboratory settings. However, other organisms, such as plants and animals, typically require natural environments to grow and develop properly. Therefore, the statement that organisms can be grown on artificial media is false.

3.

Describe Chlamydia Trachomatis

Correct Answer

Causes urethritis in males, cervaviatis in females . Can cause Prostatis and epidymitis in males and Pelvic inflammatory diease in females. Can lead to epotic pregnancy, infertility, and can cause occular infection leading to blindness.

Explanation

Chlamydia trachomatis is a bacterial infection that affects both males and females. In males, it can cause urethritis, which is inflammation of the urethra, as well as prostatitis and epididymitis. In females, it can cause cervicitis, which is inflammation of the cervix, as well as pelvic inflammatory disease. If left untreated, Chlamydia trachomatis can lead to complications such as ectopic pregnancy and infertility. Additionally, it can cause ocular infections that can eventually lead to blindness.

4.

Describe Chalymadia Psttaci

Correct Answer

Onset of fevers, chills, and loss of appetite, from a bird infection , but can lead to human infection!

Explanation

Chalymadia Psttaci is a type of infection that initially affects birds but can also be transmitted to humans. It is characterized by the onset of fevers, chills, and loss of appetite. This infection can pose a risk to human health, highlighting the importance of taking precautions when handling or being in close contact with infected birds.

5.

Chalymydia Pneumonic

Correct Answer

Causes respiratory tract infection, ranging from pneumonia to phalagentisis. Spreads through aeorsol droplets.

Explanation

The correct answer states that Chlamydia Pneumoniae causes respiratory tract infections, which can range from pneumonia to phalagentisis. It is transmitted through aerosol droplets.

6.

True or false: Mycoplasma are the smallest free living ?

A.&nbsp

B.&nbsp

Explanation

Mycoplasma are indeed the smallest free-living organisms. They are unique because they lack a cell wall, which allows them to take on various shapes and sizes. Their small size and flexible membrane enable them to pass through filters that typically trap bacteria, making them difficult to study and detect. Mycoplasma can be found in various environments, including soil, water, and the respiratory tracts of animals and humans. They are known to cause diseases such as pneumonia and urinary tract infections.

7.

Why is Mycoplasma unstainable ?

Correct Answer

Because they have no peptioglycan in their cell walls.

Explanation

Mycoplasma is unstainable because they lack peptidoglycan in their cell walls. Peptidoglycan is a key component of the cell wall in most bacteria, and it is responsible for retaining the stain during the staining process. However, Mycoplasma is a unique group of bacteria that do not possess peptidoglycan in their cell walls. As a result, they cannot retain the stain and appear unstainable under a microscope. This characteristic makes them challenging to identify and study using traditional staining techniques.

8.

Mycoplasma pneumoniae

Correct Answer

Causes acute respiratory diease, may cause meningoencephalitis. Normal flora in oropharynx.

Explanation

Mycoplasma pneumoniae is a bacterium that is known to cause acute respiratory disease and can also lead to meningoencephalitis. It is interesting to note that despite being a pathogen, it is considered a normal flora in the oropharynx. This means that it can be present in the throat without causing any symptoms or harm. However, under certain circumstances, it can cause respiratory infections and even invade the central nervous system, leading to meningoencephalitis.

9.

Genital mycoplasma

Correct Answer

In normal genital flora, colonization rates in adults in relation to number of partners, may cause epidiymitis, PID, postpardum fever.

10.

Why are mycobacteria unstainable?

Correct Answer

Waxes do not allow it, must stain with ziehl-neelsen (Z/N) stain that is acid fast.

Explanation

Mycobacteria are unstainable because their cell walls contain waxes that do not allow conventional staining methods to penetrate. In order to visualize mycobacteria, a special staining technique called the Ziehl-Neelsen (Z/N) stain is used. This stain is acid-fast, meaning it can penetrate the waxy cell walls of mycobacteria and allow them to be seen under a microscope.

11.

Describe Mycobacteria Tuberculosis - primary

Correct Answer

1) Primary Tuberculosis: after inhalation of aeorsol droplets, the M. Tuberculosis colonizes in the lungs and uses macrophages to begin multiplying. Move to the hilar lymph nodes. Can remain dormant for months or even years. During primary infection, some tubercule bacilli espcape lymphatics and blood stream and reach lungs, bones, kidneys where they produce a foci of infection. Primary Complex - complex formed by the local lesion in the lung, draining lymphatics and the reacting(enlarging lymph nodes ) .

Explanation

The primary tuberculosis infection occurs when M. Tuberculosis bacteria are inhaled through aerosol droplets and settle in the lungs. The bacteria then use macrophages to multiply and can remain dormant for long periods of time. During this initial infection, some bacteria may escape the lymphatics and bloodstream and spread to other parts of the body, such as the lungs, bones, and kidneys, where they cause localized infections. The primary complex refers to the combination of the local lesion in the lung, the draining lymphatics, and the enlarging lymph nodes that react to the infection.

12.

Describe Secondary Tuberculosis ( post primary)

Correct Answer

Late Reactivation of silent lesions . Spreads in lungs and only affects in immunocompromised people.

Explanation

Secondary tuberculosis (post primary) refers to the reactivation of dormant tuberculosis bacteria in the body. These bacteria can remain dormant for years after the initial infection. In secondary tuberculosis, the bacteria become active again and start to multiply, causing the formation of new lesions in the lungs. This reactivation typically occurs in individuals with weakened immune systems, such as those with HIV/AIDS or those undergoing immunosuppressive therapy. It is important to note that secondary tuberculosis is contagious and can be transmitted to others through respiratory droplets.

13.

Describe The manteoux test

Correct Answer

0.1 ml of tuberculin solution is injected strictly intradermally into medial aread of forearm. after 48 to 72 h , if its larger than 10 mm, positive, between 5-9mm, may be a cross between other mycobacteria , less than 4 negative

Explanation

The Mantoux test is a diagnostic test for tuberculosis. It involves injecting 0.1 ml of tuberculin solution intradermally into the medial area of the forearm. After 48 to 72 hours, the test is read. If the induration (swelling) at the injection site is larger than 10 mm, it is considered positive for tuberculosis. If the induration is between 5-9 mm, it may indicate a cross-reaction with other mycobacteria. If the induration is less than 4 mm, it is considered negative for tuberculosis.

14.

Describe the two Laboratory tests for tuberculosis :

Correct Answer

1- Microscopic examination - sputum smears- stained by flourescent dyes or Ziehl-Neelsen 2- Culture is grown on Lowenstein-Jensen , takes 3-6 weeks to show growth and sensitivity to antitubercule drugs is checked.

Explanation

The two laboratory tests for tuberculosis are microscopic examination of sputum smears stained by fluorescent dyes or Ziehl-Neelsen, and culture grown on Lowenstein-Jensen. The microscopic examination allows for the detection of tuberculosis bacteria in the sputum samples, while the culture test is used to grow the bacteria in a laboratory setting. The culture test takes several weeks to show growth, and during this time, the sensitivity of the bacteria to antitubercular drugs can be determined.

15.

Mycobacteria Leprae : Tuberculoid Leprosy

A.&nbsp

B.&nbsp

Severe tissue damage, high infectivity

Correct Answer

A. Nerve , sensory loss . Red skin patches on trunk, extermities , low infectivity

Explanation

This answer is correct because it accurately describes the symptoms and characteristics of Tuberculoid Leprosy caused by Mycobacteria Leprae. It mentions nerve and sensory loss, as well as red skin patches on the trunk and extremities. It also correctly states that this form of leprosy has low infectivity, meaning it is less likely to spread from person to person.

16.

Severe tissue damage, high infectivity

A.&nbsp

B.&nbsp

Correct Answer

B. Lepromatous Leprosy

Explanation

Lepromatous leprosy is characterized by severe tissue damage and high infectivity. This form of leprosy is more advanced and has a higher bacterial load compared to tuberculoid leprosy. It is associated with a weak immune response, allowing the bacteria to multiply and spread more easily, leading to extensive tissue damage. This form of leprosy is highly infectious and can be transmitted through close and prolonged contact with an infected individual.