Multiple Choice Cell Organelle Quiz
7 Questions
| Total Attempts: 657
---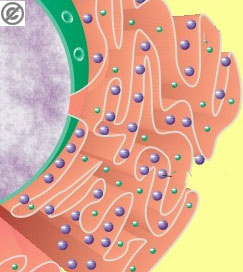 Please choose the best possible answer. Make sure to think your answers through and rule out possible answers.
---
1.

Which organelle removes substances or contains substances brought into the cell?

A.&nbsp

B.&nbsp

C.&nbsp

D.&nbsp

2.

Both plant and animal cells have a cell membrane.

A.&nbsp

B.&nbsp

3.

The plant cell is different than the animal cell in that it has a _________ that surrounds the cell.

4.

What is the name of this organelle? http://scienceaid.co.uk/biology/cell/structure.html

A.&nbsp

B.&nbsp

C.&nbsp

D.&nbsp

5.

What organelle is helping the chromosomes split in the mitosis process?

6.

Lysosomes are round sacs that contain powerful enzymes used to breakdown foreign bodies

A.&nbsp

B.&nbsp

7.

Simple substances that are broken down to provide energy in the organelle __________.