The Ultimate Quiz On Bahamian Politics!
---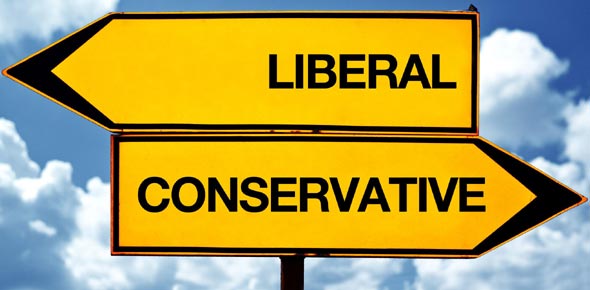 Ever wondered where you stood when it comes to Bahamian politics, left or right? , Conservative or liberal? Just take this quiz and find out, you may have voted one way, but inside you are completely different. All the best!
---
1.

Do you think the government of the day, should encourage establishing more national parks?

Explanation

The explanation for the answer "No" could be that the government may have other priorities that require funding and resources, such as healthcare or education. Additionally, establishing more national parks could potentially lead to conflicts with local communities or indigenous groups, as it may involve displacing people or restricting their access to resources. The government may also argue that existing national parks are already sufficient to protect natural areas and biodiversity.

2.

Do you think that we should abolish the Queen as head of state, and elect as President, making us a republic

Explanation

The given answer suggests that the person believes that the Queen should be abolished as the head of state and replaced with an elected President, thus making the country a republic. This implies that the person supports a system where the head of state is chosen by the people through a democratic process rather than inheriting the position. The answer reflects a preference for a more modern and egalitarian form of government, potentially with increased accountability and representation.

3.

Should the Government tax the rich and big corporations, to give the poor and middle class a break, or make the poor and middle class pay the bigger share

A.&nbsp

B.&nbsp

Correct Answer

A. Tax the rich

Explanation

The correct answer is to tax the rich. This is because the rich and big corporations have a higher income and wealth compared to the poor and middle class. By taxing the rich, the government can generate more revenue to provide social welfare programs and support for the poor and middle class. This approach promotes a more equitable distribution of wealth and helps to reduce income inequality in society.

4.

Do you think Urban Renewal is a good programme?

Explanation

The given answer states "Yes" without any further explanation. It is unclear why the respondent believes that Urban Renewal is a good program. Without additional context or reasoning, it is difficult to fully understand the justification for this response.

5.

Which leader do you think was greater, Lynden Pindling or Cecil Wallace Whitfield?

A.&nbsp

B.&nbsp

Correct Answer

A. Lynden Pindling

Explanation

Lynden Pindling is considered greater than Cecil Wallace Whitfield because of his significant contributions as the first Prime Minister of the Bahamas. Pindling played a crucial role in leading the country to independence from British rule in 1973. He also implemented progressive policies, such as land reform and social programs, which aimed to improve the lives of Bahamians. Pindling's leadership and dedication to the advancement of his nation make him a highly regarded figure in Bahamian history.

6.

What do you think is most important, keeping a balanced budget and paying off the national debt, or developing further infrastructure?

A.&nbsp

B.&nbsp

Correct Answer

A. Paying off debt

Explanation

The most important aspect is paying off the national debt. This is because a large national debt can have severe economic consequences in the long run, such as higher interest rates, reduced economic growth, and limited fiscal flexibility. By prioritizing debt repayment, a country can ensure financial stability and create a solid foundation for future economic development. While developing infrastructure is also crucial, it should be done in a sustainable manner that does not exacerbate the national debt burden.

7.

Do you think National Insurance is good for Bahamians?

Explanation

Without the "The correct answer is" statement, it is difficult to provide a complete explanation for the given answer. However, one possible explanation for why National Insurance may be good for Bahamians is that it provides social security benefits such as unemployment benefits, sickness benefits, maternity benefits, and retirement pensions. These benefits can provide financial support and security to individuals and families during times of need, helping to alleviate poverty and improve the overall well-being of Bahamians.

8.

Do you support National Health Insurance?

Explanation

This question asks for the respondent's stance on National Health Insurance. The correct answer is "Yes" because it implies that the respondent supports the implementation of National Health Insurance.

9.

Do you support Community policing?

10.

Do you feel that our seniors ought to get a higher pension?

Explanation

The given answer suggests that the person believes that seniors should receive a higher pension. This could be because they feel that seniors have contributed significantly to society and deserve a comfortable retirement. They may also believe that a higher pension would help seniors meet their financial needs and maintain a good quality of life.

11.

Do you think that the public corporations ought to be privatized?

Explanation

The given answer "No" suggests that the person does not think public corporations should be privatized. This could be due to various reasons such as the belief that public corporations serve a public interest, provide essential services, or that privatization may lead to profit-seeking behavior at the expense of public welfare. Additionally, the person might argue that public ownership allows for more democratic control and accountability.

12.

Do you think Local Government is in need of reform?

Explanation

The given answer is "Yes" because the local government system may have flaws and inefficiencies that need to be addressed through reform. These reforms could include improving transparency and accountability, enhancing citizen participation, streamlining decision-making processes, and addressing issues of corruption or mismanagement. Additionally, changing demographics, evolving societal needs, and advancements in technology may require local governments to adapt and reform their structures and functions to better serve their communities.

13.

Do you think the fishing regulations will hurt tourism or will help get our marine resources under control?

A.&nbsp

B.&nbsp

Correct Answer

A. Help marine resources

Explanation

The fishing regulations will help get our marine resources under control by implementing measures to protect and conserve marine life. These regulations may include restrictions on fishing methods, catch limits, and protected areas to allow fish populations to recover and sustainably manage the resources. While there might be some short-term negative impact on tourism due to potential restrictions on fishing activities, the long-term benefits of preserving marine resources will attract tourists who are interested in sustainable and eco-friendly practices.

14.

Should the Bahamas join CSME?

Explanation

The given answer "Yes" suggests that the Bahamas should join CSME. However, without further context or information about CSME (Caribbean Single Market and Economy), it is difficult to provide a specific explanation for this answer. CSME is a regional integration initiative in the Caribbean, aimed at promoting economic cooperation and development among member countries. Joining CSME could potentially offer the Bahamas various benefits such as increased market access, trade opportunities, and regional integration. However, it is important to consider the specific circumstances and interests of the Bahamas before making a definitive judgment.