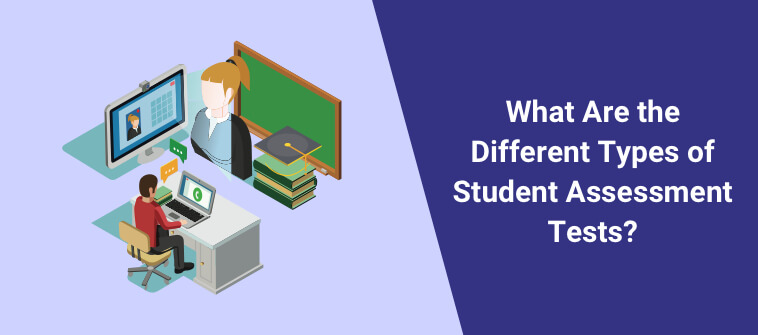 A decade or two ago, an assessment was generally synonymous with a test.
Today, this is no longer true.
Now, the idea of student assessment comprises a much wider range of learning activities and focuses on reducing the overall burden on teachers. However, this doesn't mean compromising the accuracy of assessments but ensuring that the highest outcome is achieved with less time and effort.
Today, there are many types of student assessments that are used to a variety of goals, such as:
Assessing a large number of students

Attaining highest-level of accuracy

Finding quicker ways of grading

Providing a flexible mode of assessment
However, not all of these goals are attainable with just one type of assessment, which is why teachers and trainers often choose to mix a diverse range of assessment methods.
At the highest level, the most frequently used student assessments can be categorized as either formative or summative.
In this article, we'll discuss these two broad types of student assessments and how they can be used for accurate and efficient assessment.
Types of Student Assessments
Let's take a look at what these types are and the variety of activities that make up assessments in each of these categories.
Formative Assessments
Formative assessments are often referred to as "low-stakes assessments." These are activities designed to measure learning during the learning process. As such, their goal is not to assign a grade. It is mainly to identify:
students who are struggling and

areas where those struggles are occurring
Teachers can use the results of formative assessments to focus and improve their teaching while students can use the results to focus and improve their learning.
There are many types of formative assessments. Here is a brief review of the most common ones:
In-class activities -

Responding to writing prompts, completing worksheets, and answering oral questions.

Homework -

Problem sets or vocabulary lists that students work on at home and turn in to receive feedback.

Pop quizzes and polls or surveys -

To assess student understanding and/or opinions about course topics.

Self-assessments

- Students are given rubrics (holistic and analytical tools) to assess their own progress and understanding.

Peer assessments -

Students use scoring guides to assess one another's work.

Multi-part projects-

Research projects in which students turn in pieces (a proposal, introduction, methods, etc.) at various points throughout the course and receive feedback before completing the final project.

Pretests

- To provide baselines to measure student progress.

Unit and chapter tests

- To assess student learning at the end of a set of learning activities and are used as a guide to future learning activities.
As you can see, formative assessments can take a variety of forms. The key aspect of formative assessments is that they are used to guide instruction and learning going forward, rather than presenting an overall picture of student achievement.
---
Read More:- What Is Student Assessment?
---
Summative Assessments
Summative assessments are used as a measure of how well students have achieved the desired learning objectives and outcomes after the learning is supposed to have occurred.
Summative assessments frequently evaluate student performance based on a particular benchmark or achievement expectation.
For example, the standardized tests mandated in many states are summative assessments. Because there is so much riding on the results (from a final grade in a single course to one's chance at getting into a particular college), summative assessments are often referred to as "high-stakes assessments."
The range of summative assessments isn't quite as large as that for formative assessments:
Standardized tests -

Common Core Assessments and the SAT

Mid-term and final exams -

These often make up a large part of a student's grade in a course.

Final papers and projects -

These may have a formative component (see above)

Senior theses, dissertations, and oral examinations -

These are aimed at evaluating a student's cumulative learning over the course of studying.
Overall, summative assessments provide a snapshot of everything a student has learned at the culmination of that learning, whether it be the end of:
a course

a grade level

a degree program
Watch: How to Create An Assessment Online

Different Forms of Student Assessment
As a teacher, it is quite a task to assess students. Sometimes, you're fed up with the number of assessments you've to grade. While other times, you're often stuck while coming up with interesting ways to assess your students. Finding innovative ways to assess students while trying to stick to the intended learning outcomes can be cumbersome.
But here's the good news - there are several ways in which you can assess your students. Let's take a look at all of them.
Quizzes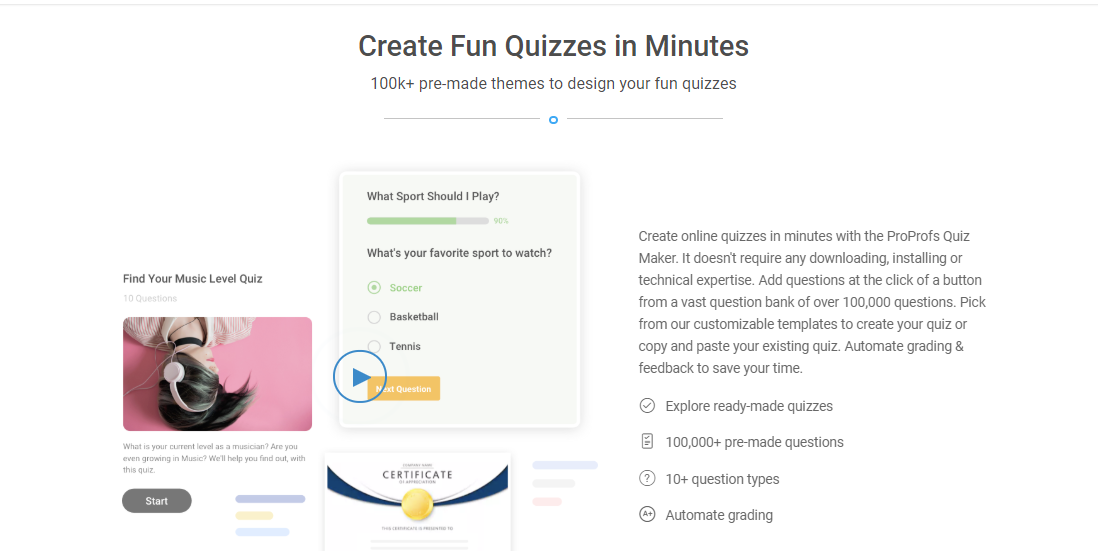 A quiz always sounds better than a test. Quizzes, mostly pop-quizzes, are the best way to assess students' knowledge retention after they've completed a course or a set of instructions. Quizzes can be created quickly and be assigned to students anytime, anywhere. You can always make them more fun by issuing a quiz completion certificate at the end of the quiz.
How to Create an Online Quiz in Under 5 Mins

Concept Tests
Concept tests help teachers to assess whether the students understand key concepts during classroom learning. They are short and informal and can be used to assess both the students' prior knowledge or current course knowledge.
Usually, a concept test consists of multiple-choice questions, but it can also include other types of questions depending upon the requirement.
The basic purpose of concept tests is to assess the current knowledge retention of the whole class, not an individual student.
Group Assignments
Yet another exciting way of assessing students is by giving them group assignments. You can create an online classroom and then create different groups of students. By assigning group assessments, you can get your students to practice self-assessment.
Online Exams
Then, of course, we have the standard way of assessing students by conducting online exams. An online exam may consist of some 15-20 questions, including a mix of question types, such as open-ended questions, multiple-choice questions, fill-in-the-blank questions, and more.
---
Read More:- Essential Ways to Prevent Cheating in Online Assessments
---
These are usually conducted at term end to assess students' knowledge retained in the entire term for all the courses taught.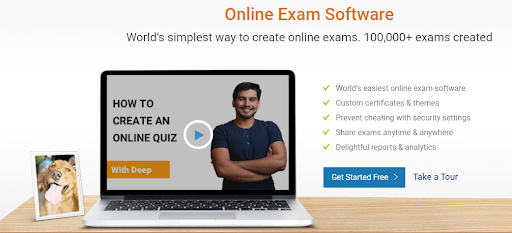 Assess the Right Way
These different forms of assessment are the most widely recognized and the most widely used. Ideally, in any learning environment, multiple types of assessments are used to provide the best possible overall picture of what students know and can do. No matter which assessment you wish to create, you must always use the best online assessment software that lets you do everything we've discussed here and more.
---
Interesting Read:- Best iSpring Alternatives that You Need to Know About!
---
Want to create online assessments the easy way? Choose ProProfs Quiz Maker as your go-to tool. Create engaging tests within minutes, customize, give instant feedback, identify knowledge gaps, automate grading, analyze results and do more.
Do you want a free Quiz Software?
We have the #1 Online Quiz Maker Software for complete learning and assessment starting at $0