What Type Of Candy Are You?
7 Questions
| Total Attempts: 257
---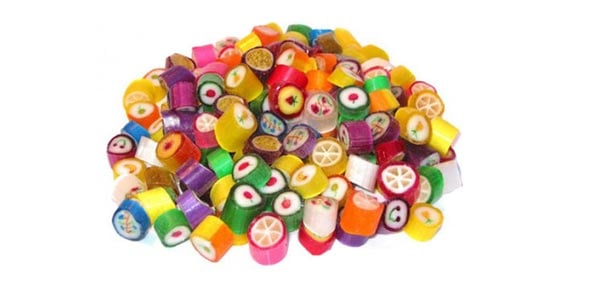 Use this quiz to determine what candy most relates to your personality.
---
You May Get
Snickers
You are a very popular person. People can always find something to like about you. You are very friendly.
MnMs
You are energetic and full of inspiration. You are outgoing and colorful. You are also a true visionary.
Nerds
No doubt about... you are a bit of a geek. You are a bit offbeat in appearance, but you are still really cute.
Twix
You are a genorous and caring person. You are so soft-hearted. You hate to be independant and love to have a friend around.
Jelly Beans
You are a genorous and open-minded person. You love many things and many people. You are silly colorful and unpredictable. You are sure to be having fun at all times.
Twizzlers
You have a short attention span and are easily distracted. You can't help but be drawn towards bold, colorful, things. You are a total kid at heart.
Gummy Bears
You are a total goofball. You can't help but be silly most of the time. You love playing pranks and telling jokes.
Butterfinger
You are a smooth character. You have lots of charm. You are the type of person who can get away with almost anything.
1.

What is your favorite candy?

A.&nbsp

B.&nbsp

C.&nbsp

D.&nbsp

E.&nbsp

F.&nbsp

G.&nbsp

H.&nbsp

2.

What is your role in class?

A.&nbsp

B.&nbsp

C.&nbsp

D.&nbsp

E.&nbsp

3.

What is your personality?

A.&nbsp

B.&nbsp

C.&nbsp

D.&nbsp

E.&nbsp

4.

Do you like to hang out with friends?

A.&nbsp

B.&nbsp

C.&nbsp

5.

Are you brave?

A.&nbsp

B.&nbsp

C.&nbsp

6.

Do you like school?

A.&nbsp

B.&nbsp

C.&nbsp

7.

What's your favorite color?

A.&nbsp

B.&nbsp

C.&nbsp

D.&nbsp