What Footballer Do You Play Like?
5 Questions
| Attempts: 5638
---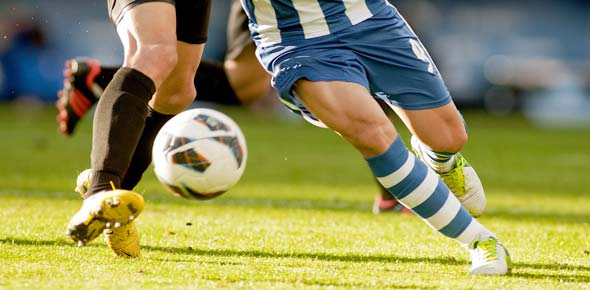 Football is one of the games that have united people across the world and this game is not for the faint-hearted. There have been some true fans that fall sick when their team lost a game. Are you fast on your feet like Ronaldo or are you so bad at the game? Take up the test below and see what footballer you play like.
---
You May Get
Ronaldo
ur an amazing player u cna skill any defender and send home amazing goals!
Messi
u can chip any goalkeeper with ur ability u can get passed any defender forget ferdinand
& many more results.
Start this quiz
to find your result.
1.

What will u do if someone crosses it in for u to shoot?

A.&nbsp

Volley the ball top corner!

B.&nbsp

Do a power shot into the net!

C.&nbsp

Go for a curler bottom corner!

2.

What would u do if a person passes you the ball and then ask for a 1-2?

A.&nbsp

B.&nbsp

C.&nbsp

DO some rubbish pass back!

3.

Whats ur best way of shooting?

A.&nbsp

B.&nbsp

C.&nbsp

4.

What your personality?

A.&nbsp

B.&nbsp

C.&nbsp

5.

What are u like with girls?

A.&nbsp

B.&nbsp

C.&nbsp