Are You Football Lover? Then See Which Footballer Are You?
6 Questions
| Total Attempts: 516
---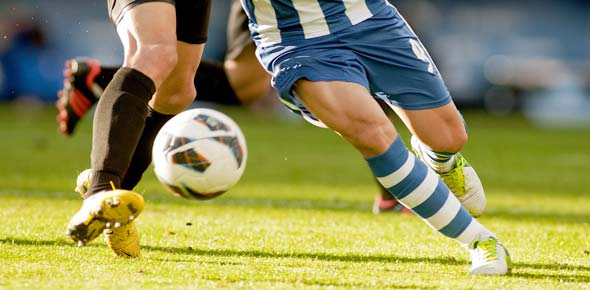 Love football? Think you have what it takes to play with the big boys? If you feel like you have the skills of the greats, then take this quiz and discover which famous football player you are the most like.
---
1.

If someone you dont like wants to be your friend,what would you say?

A.&nbsp

B.&nbsp

C.&nbsp

D.&nbsp

2.

If you were in the middle of a match and your teammate had the ball what would you tell him to do.

A.&nbsp

CROSS IT TO ME YOU IDIOT!

B.&nbsp

C.&nbsp

D.&nbsp

3.

If someone is bullying you what would you expect your friend to do?

A.&nbsp

B.&nbsp

I CAN 'ANDLE 'EM ON ME OWN!

C.&nbsp

I DONT NEED MY FRIEND I CAN SORT IT OUT!

D.&nbsp

Nothing....plain old nothing.....

4.

What position are you?

A.&nbsp

UP FRONT IN 4-5-1 FORMATION!

B.&nbsp

On the wings... ON THE WINGS!

C.&nbsp

D.&nbsp

5.

Where would you go on a holiday?

A.&nbsp

B.&nbsp

C.&nbsp

D.&nbsp

6.

Finally if you chose a number what would you choose?

A.&nbsp

B.&nbsp

C.&nbsp

D.&nbsp