What Do You Know About All Over But The Shoutin'?
10 Questions
| Total Attempts: 165
---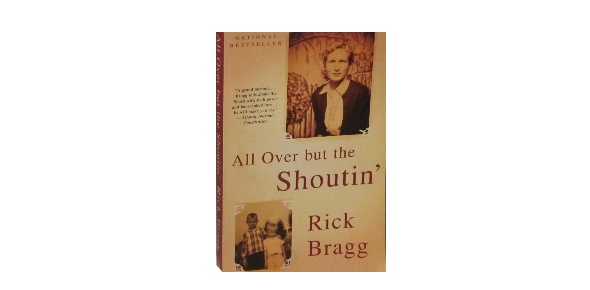 "All Over But the Shoutin" is a book by American author Rick Bragg, about his childhood in Alabama, his rise to becoming a journalist and his personal struggles in life. What can you tell us about the book?
---
1.

All Over but the Shoutin' was written by Rick Bragg

A.&nbsp

B.&nbsp

2.

This novel is a national bestseller

A.&nbsp

B.&nbsp

3.

The story took place in Tennessee.

A.&nbsp

B.&nbsp

4.

Rick had 3 younger sisters.

A.&nbsp

B.&nbsp

5.

Rick's book is mainly a memoir for his beloved mother.

A.&nbsp

B.&nbsp

6.

His mother grew up dirt poor in northeastern Alabama.

A.&nbsp

B.&nbsp

7.

Rick eventually became a Pulitzer Prize-winning reporter for The New York Times.

A.&nbsp

B.&nbsp

8.

Rick's mother was a hard working woman.

A.&nbsp

B.&nbsp

9.

Rick had a big. loving family that supported one another.

A.&nbsp

B.&nbsp

10.

After Rick became famous, he abandoned his mother and moved to San Francisco.

A.&nbsp

B.&nbsp