Virus Readings & "The Demon In The Freezer" Quiz
15 Questions
| Attempts: 197
---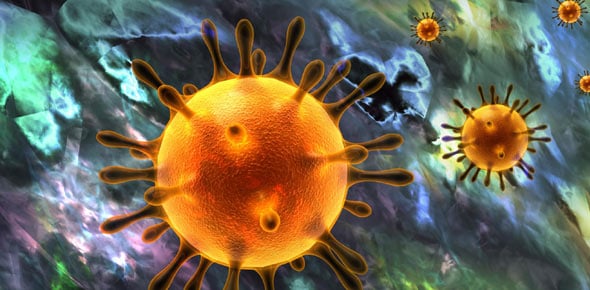 On this quiz, you will be asked to answer and respond to questions about the virus articles from National Geographic, as well as questions pertaining to your assigned reading in The Demon in the Freezer. Select or write the most correct answer for each question.
---
1.

The scientific name of smallpox is

A.&nbsp

B.&nbsp

C.&nbsp

D.&nbsp

2.

What is the foetor of smallpox?

3.

In Latin, the word virus translates to

4.

Name one virus that only affects humans, or the homo sapiens species. _________

5.

When considering the foetor of smallpox, describe the significance of Dr. William Osler.

6.

What is the meaning of the scientific name for smallpox?

A.&nbsp

B.&nbsp

C.&nbsp

D.&nbsp

E.&nbsp

7.

What are virions? Describe the virions of smallpox.

8.

What did you find most interesting about the Hitting Viruses Where They Live article?

9.

Why don't we have antivirals as good as antibiotics are against bacteria?

10.

Instead of attacking viruses directly, Zirus has developed technology do target the _______ cells they infect

11.

The smallpox virus has been eradicated and no longer exists.

A.&nbsp

B.&nbsp

12.

The smallpox virus killed around _____% (percent) of the people who caught it.

13.

Which type of smallpox (subspecies) was most common and most lethal?

14.

Smallpox is thought to have originated in _________ at least _________ years ago.

A.&nbsp

B.&nbsp

C.&nbsp

D.&nbsp

E.&nbsp

15.

The use of smallpox as a _________ _________ makes it possible to come back and haunt us.