US History 2 Chapter 14 Quiz
---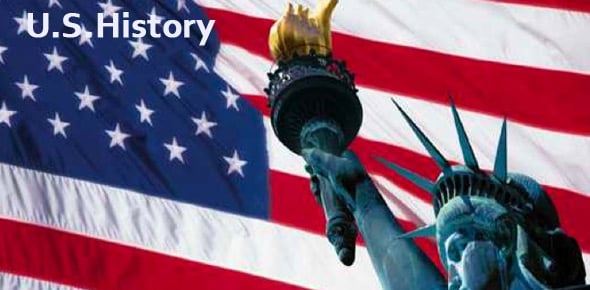 Railroads, The Wabblies, Social Darwinism, the labor movement and union activity are the kinds of questions you'll be up against in this edition of our U. S. History quizzes. What can you tell us? Let's take a look.
---
1.

One positive, unifying effect of the railroads was

A.

B.

C.

D.

Correct Answer

A. Standardized time zones

Explanation

The railroads had a positive and unifying effect by implementing standardized time zones. Before the railroads, each city had its own local time, which made scheduling and coordination difficult. The railroads needed a consistent and reliable way to schedule trains and ensure they arrived on time, so they established a system of time zones. This not only improved efficiency and reduced confusion but also allowed for better coordination between different regions. Standardized time zones became essential for various industries and eventually adopted globally, contributing to the unification and organization of society.

2.

In American business, Social Darwinism was used to justify all these EXCEPT

A.

B.

C.

Individual responsibility

D.

Correct Answer

D. Governemnt intervention

Explanation

Social Darwinism was a theory that applied the principles of natural selection to society and business. It argued that businesses and individuals should compete freely, with the strongest and most successful rising to the top. In this context, government intervention would be seen as contradicting the principles of Social Darwinism, as it would involve interference in the natural competition and selection process. Therefore, the use of Social Darwinism would not be used to justify government intervention.

3.

The Wabblies (IWW) believed the cure for labor's woes was

A.

B.

C.

D.

Correct Answer

A. Socialism

Explanation

The Wabblies (IWW) believed that the cure for labor's woes was socialism. Socialism advocates for collective ownership and control of the means of production, aiming to create a more equal society by eliminating class distinctions. The Wabblies, as members of the Industrial Workers of the World, were a radical labor union that sought to overthrow capitalism and establish a socialist system. They believed that socialism would address the exploitation and inequality experienced by workers under capitalism, providing them with better working conditions, fair wages, and greater control over their own labor.

4.

One prominent female organizer in the labor movement was

A.

B.

C.

D.

Correct Answer

B. Mary Harris Jones

Explanation

Mary Harris Jones, also known as Mother Jones, was a prominent female organizer in the labor movement. She was a fierce advocate for workers' rights and played a significant role in organizing and leading labor strikes and protests. Mother Jones was known for her passionate speeches and her dedication to improving working conditions for workers, particularly in the coal mining industry. She fought tirelessly for the rights of workers, earning her the nickname "the most dangerous woman in America." Her activism and leadership made her a key figure in the labor movement, making her the correct answer to the question.

5.

The government cracked down on union activity through the

A.

B.

C.

D.

Correct Answer

C. Sherman Antitrust Act

Explanation

The Sherman Antitrust Act was a law enacted by the U.S. government in 1890 to prevent monopolies and promote fair competition in business. It was specifically designed to address the issue of large corporations engaging in anti-competitive practices that restricted trade and harmed consumers. The act allowed the government to take legal action against companies that engaged in unfair business practices, such as price-fixing or monopolistic behavior. Therefore, the Sherman Antitrust Act could be seen as a tool used by the government to crack down on union activity, as it aimed to regulate and control the power of big businesses.