Te: If You Were A Horse, What Kind Of Horse Would You Be?
7 Questions
| Total Attempts: 472
---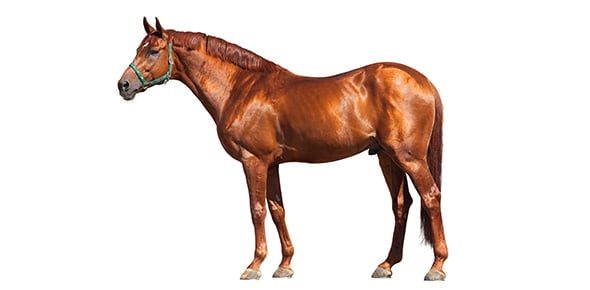 Figure out your breed and take the quiz!
---
You May Get
Arabian
With your bubbly attitude and leaderly qualities, you seem just like an elegant Arabian! These horses are flashy and well-known, just like you: the popular crowd! Be careful, though - sometimes they can come off as snobs.
Thoroughbred
Your sporty nature makes you the perfect thoroughbred - always raring to go, go, go! You're fast, fun, and always on the run, just like a racehorse! Be careful not to get too competitve, though. Even a thoroughbred like yourself can't win every race!
Appaloosa
You're the kind of person that's intelligent and always ready to learn new things, just like an Appaloosa. You feel most sucessful after taking a test or completing your homework, because you know you're a genius! Just a warning, though: appaloosas can have too much pride in thier abilities sometimes. Don't let your brainy nature get in the way of who you really are - a fun person!
Shetland Pony
You're nice, cute, and sweet, just like a shetland pony! Everyone adores you and you are the girl - or, uh, horse - that people go to when they need someone to talk to. Be careful that you don't let people walk all over you, though. You might be small, but you have a loud voice! Neigh!
Quarter Horse
You're an all-rounded person, and a quarter horse is an all-rounded horse! They're good at almost everything, just like you! Just remember that it's important to step out of your comfort zone. When you're talented, this can be easy to forget!
Mustang
You love to take risks and challenge others, just like a trouble-making mustang! You are never happier than when you're playing tricks and making people laugh. Just be careful not to get yourself in too much trouble, though, even mustangs have their limit.
Connemara Pony
You're social and flirty, just like a connemara pony! Your favorite activity is to hang around other people, or, well, horses. Just be careful that your friendly nature doesn't ward off your old friends. While it is important to make new buds, keeping your old ones is a must!
1.

What's your favorite part of school?

A.&nbsp

B.&nbsp

C.&nbsp

D.&nbsp

Playing pranks on your buds

E.&nbsp

F.&nbsp

Checking out the cute boys

G.&nbsp

2.

Which of these activities sounds most like something you'd do after school?

A.&nbsp

B.&nbsp

Grabbing coffee with your best friend

C.&nbsp

D.&nbsp

E.&nbsp

F.&nbsp

G.&nbsp

Oh, anything. My plans are always changing!

3.

How do your friends describe you to people that don't know you?

A.&nbsp

B.&nbsp

C.&nbsp

D.&nbsp

E.&nbsp

F.&nbsp

G.&nbsp

4.

What is your favorite thing about riding?

A.&nbsp

Grooming your horse beforehand

B.&nbsp

Improving with each lesson

C.&nbsp

Showing off your skills to your friends

D.&nbsp

All of it - riding is so fun!

E.&nbsp

Taking risks and jumping higher

F.&nbsp

G.&nbsp

Socializing with the other riders

5.

Your friends rely on you for:

A.&nbsp

B.&nbsp

C.&nbsp

D.&nbsp

E.&nbsp

F.&nbsp

G.&nbsp

6.

What are you known for at sleepovers?

A.&nbsp

Your hilarious prank phone call accents

B.&nbsp

Your never-ending list of guys' phone numbers

C.&nbsp

Your talent when giving makeovers

D.&nbsp

Your stash of teen magazines you bring

E.&nbsp

F.&nbsp

Your endless supply of energy

G.&nbsp

Your strange but true did-you-know facts

7.

What's your favorite part of Teen Equestrian Magazine?

A.&nbsp

B.&nbsp

C.&nbsp

D.&nbsp

E.&nbsp

F.&nbsp

G.&nbsp