Signs And Symptoms Of Diabetes
6 Questions
| Attempts: 318
---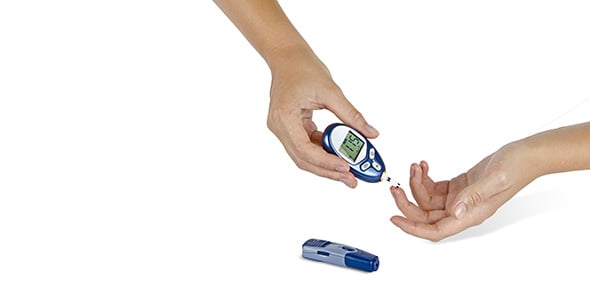 Who this quiz is for: Anyone concerned about the possibility of diabetes in either themselves or a loved one. Because the symptoms apply to both Type 1 and Type 2 diabetes, the quiz is also appropriate for parents to take for their children. For each question, answer 'Yes', 'Sometimes' or 'No' based on whether you experience the symptom. Each question will also provide a brief explanation as to why the symptom is associated with diabetes. At the end of the quiz, an assessment of the risk for having diabetes will be displayed, based solely on your answers.
---
You May Get
Higher Likelihood for Diabetes
Based on the symptoms you are experiencing, you have a higher likelihood for diabetes. These symptoms can be indicative of high levels of glucose in your blood, or high blood sugar. You should strongly consider seeing a physician to have the level of glucose in you blood checked.
Moderate Likelihood for Diabetes
Based on your answers, there is some indication that you may have an elevated blood sugar (glucose) level, but the results are inconclusive. Consider taking our second quiz, 'Risk Factors for Diabetes', particularly if you are an adult or you are taking the quiz on behalf of an adult, to further estimate you risk for Type 2 Diabetes.
& many more results.
Start this quiz
to find your result.
1.

Are you excessively thirsty? Do you feel like you always need to be drinking something? Excessive thirst is a sign of elevated blood sugar. The kidneys need the extra fluid to attempt to filter the excess sugar from the blood.

A.&nbsp

B.&nbsp

C.&nbsp

2.

Do you urinate frequently? Do you feel like you are always running to the bathroom? As with the first question, this may be a sign that your body is trying to eliminate sugar from the bloodstream.

A.&nbsp

B.&nbsp

C.&nbsp

3.

Have you recently lost weight without trying? Do you feel like you are always hungry? Since the body is unable to utilize the sugar in the blood for energy, people with diabetes may experience unintentional weight loss. This may be particularly rapid in individuals with Type 1 diabetes.

A.&nbsp

B.&nbsp

C.&nbsp

4.

Do you feel tired all of the time? Fatigue can result from the lack of energy associated with poor utilization of blood sugar

A.&nbsp

B.&nbsp

C.&nbsp

5.

Does your vision seem blurry? Do you have trouble focusing? High blood sugar can pull fluid out of the tissues of the body, including the eye, interferring with normal function.

A.&nbsp

B.&nbsp

C.&nbsp

6.

Do cuts and scrapes on your skin seem slow to heal? High blood sugar levels interfere with the normal function of the immune system. They may also make infection of existing cuts more likely.

A.&nbsp

B.&nbsp

C.&nbsp