Psychology-thinking, Language And Intelligence 101
---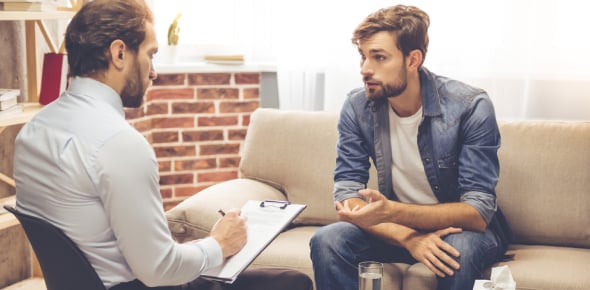 Psychology containing the components of thinking language and intelligence.
---
1.

The four areas that make up the mental process of cognition are

Explanation

The mental process of cognition involves various activities such as thinking, knowing, remembering, and communication. Thinking refers to the cognitive process of generating thoughts, ideas, and concepts. Knowing involves acquiring knowledge and understanding about the world and oneself. Remembering is the ability to store and retrieve information from memory. Communication is the process of exchanging information and ideas with others. These four areas collectively encompass the cognitive processes involved in perception, understanding, and interaction with the world.

2.

The fact that we will seek out information to support our ideas and our ideas and beliefs only represents _____________ ______

Explanation

Confirmation bias refers to the tendency of individuals to search for, interpret, and favor information that confirms their preexisting beliefs or hypotheses. It occurs when people actively seek out evidence that supports their ideas while ignoring or dismissing evidence that contradicts them. This bias can lead to distorted thinking and a reinforcement of existing beliefs, hindering the ability to consider alternative perspectives or objectively evaluate information.

3.

The process of problem solving that is very methodic and will eventually always lead to the answer is termed? _____________

Explanation

An algorithm is a step-by-step process or set of rules that guarantees a solution to a problem. It is a methodical approach that ensures that if followed correctly, it will always lead to the correct answer. Algorithms are widely used in various fields, including mathematics, computer science, and problem-solving in general, to provide a systematic and efficient way of solving problems.

4.

The process by which we take short cuts in our problem solving process by deductive reasoning is ____________

Explanation

Heuristic is a problem-solving strategy that involves taking shortcuts and making educated guesses based on previous experiences or general knowledge. It allows us to simplify complex problems by using rules of thumb or mental shortcuts, which can save time and effort in the problem-solving process. By using deductive reasoning, we can quickly narrow down the possible solutions and make informed decisions. Therefore, heuristic is the correct answer for the given question.

5.

The sudden realization of a solution to a problem is having ____________

Explanation

Insight refers to the sudden realization or understanding of a solution to a problem. It is the moment when one gains a deeper understanding or clarity about something, often leading to a breakthrough or a new perspective. Insight is characterized by a sudden and intuitive understanding that may not have been apparent before. It involves connecting different pieces of information or ideas in a way that brings about a solution or a new understanding.

6.

The process by which some events come to mind quicker and somewhat biased by property of availability is ______________ _______________

Explanation

Availability heuristics refer to the cognitive bias where individuals rely on immediate examples or information that comes to mind easily when making judgments or decisions. This bias occurs because people tend to perceive easily accessible information as being more representative or common than it actually is. In other words, events or examples that are readily available in memory tend to have a greater impact on decision-making, even if they may not accurately reflect the overall probability or frequency of those events in reality.

7.

The inability to see a problem from other points of view is _____________

Explanation

Fixation refers to the inability to see a problem from other points of view. It is a cognitive bias that limits one's ability to consider alternative perspectives or solutions. When someone is fixated, they become stuck in their own way of thinking and are unable to consider other possibilities or viewpoints. This can hinder problem-solving and creativity, as it restricts the ability to think outside of the box.

8.

The tendancy to be more confident than correct is ______________________

Explanation

Overconfidence refers to the tendency of individuals to have excessive confidence in their abilities or judgments, even when evidence suggests otherwise. It is the belief that one's own opinions, knowledge, or skills are superior to others, leading to a higher level of self-assurance and a lower likelihood of questioning or doubting oneself. This bias can lead to errors in decision-making and a failure to accurately assess risks or limitations.

9.

Posing an issue either positvely or negatively to gain a certain response is _____________

Explanation

Framing refers to the act of presenting an issue in a particular way, either positively or negatively, in order to influence the response or perception of others. By framing an issue in a specific manner, individuals or organizations can shape the way people interpret and understand the problem, ultimately guiding their opinions and actions. This technique is often used in persuasive communication, marketing, and political campaigns to sway public opinion and achieve desired outcomes.

10.

Clinging to a belief and ignoring supported evidence against that belief is ______________ _____________

Explanation

Clinging to a belief and ignoring supported evidence against that belief is referred to as belief perseverance. This term describes the tendency of individuals to maintain their initial beliefs, even when presented with evidence that contradicts those beliefs. It suggests that people have a natural inclination to preserve their existing beliefs, often disregarding or downplaying information that challenges their views. This cognitive bias can hinder critical thinking and prevent individuals from considering alternative perspectives or updating their beliefs based on new evidence.

11.

A quick gut feeling is your _________________

Explanation

A quick gut feeling refers to a sudden and instinctive understanding or knowledge about something without the need for conscious reasoning. This is commonly known as intuition, which is the ability to perceive or know something without relying on logical reasoning or evidence. Intuition is often described as a "gut feeling" because it is experienced as a sensation or hunch in the stomach area. Therefore, intuition is the correct answer that completes the given sentence.

12.

Spoken, signed and written word and they way we combine them to communicate is _______________

Explanation

The given correct answer is "language". This is because language encompasses the spoken, signed, and written word, as well as the way we combine them to communicate. It is a system of communication that allows us to express our thoughts, ideas, and emotions, and it is a fundamental aspect of human interaction and understanding.

13.

Babies are receptive to language prior to being able to produce language?

Explanation

Babies are receptive to language prior to being able to produce language because their brains are capable of processing and understanding speech from a very young age. Even before they can form words or speak, babies can recognize and distinguish different sounds and patterns in language. Research has shown that babies as young as a few months old can comprehend words and respond to familiar voices. This early receptive language ability is crucial for their language development and lays the foundation for their future language skills.

14.

4 months = the ______________ stage

Explanation

At around 4 months, babies enter the babbling stage of language development. During this stage, they start making repetitive consonant-vowel sounds, such as "ba-ba" or "ma-ma." Babbling is an important milestone as it indicates that infants are beginning to explore and experiment with the sounds of language. It lays the foundation for speech development and helps babies develop their communication skills.

15.

12 months = the ______ _______ stage

16.

24 months = the _______ _______ stage also known as ___________ ___________

Correct Answer

two word telegraphic speech

Explanation

The term "two word telegraphic speech" refers to the stage of language development in which a child begins to combine two words together to form simple sentences. This stage is also known as "two-word utterances" or "telegraphic stage" because it resembles the telegraphic style of communication, where only essential words are used to convey meaning. During this stage, children typically use short phrases like "mommy go" or "more juice" to express their needs and wants. This stage typically occurs around 24 months of age, when children are starting to acquire more vocabulary and grammatical structures.

17.

Language developse quickly at this age and beyond __ _______+

Explanation

Language development occurs rapidly during the age of 24 months and beyond. This is a critical period for language acquisition, as children begin to understand and produce more complex sentences, expand their vocabulary, and develop better communication skills. During this time, their language skills continue to improve and they become more proficient in expressing themselves verbally.

18.

The ability to learn from experience, solve problems and use knowledge to adapt is ________________

Correct Answer

intelligence

Explanation

Intelligence refers to the capacity of an individual to acquire knowledge, apply reasoning, and adapt to new situations based on past experiences. It involves the ability to learn from previous encounters, solve problems, and use acquired knowledge effectively. Intelligence encompasses various cognitive abilities, such as logical reasoning, critical thinking, memory, and problem-solving skills. It plays a crucial role in human development, decision-making, and overall success in various aspects of life.