Are You Ready Take The Earth Science Quiz Questions?
15 Questions
| Total Attempts: 137
---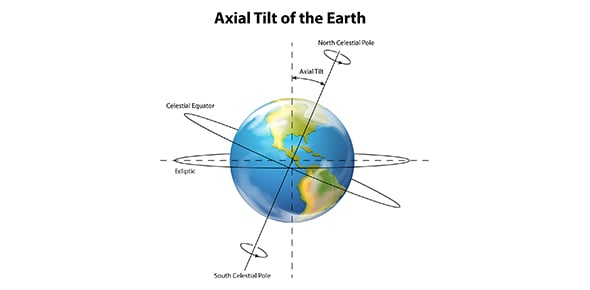 The question below is a trivia quiz on earth science, and it encompasses all that we have covered in class these past weeks. How much do you know about earth science so far? Take up the quiz below and get to know just how much you know — all the best as you tackle it and don't forget to share it with your classmates.
---
1.

What is another name for continental glaciers?

A.&nbsp

B.&nbsp

C.&nbsp

D.&nbsp

2.

What are the broken-off pieces of glaciers that make it to the open sea called?

A.&nbsp

B.&nbsp

C.&nbsp

D.&nbsp

3.

What is the process of a river washing away its riverbanks called?

A.&nbsp

B.&nbsp

C.&nbsp

D.&nbsp

4.

What periods of the Earth's history had glaciers covering a lot of the Earth?

A.&nbsp

B.&nbsp

C.&nbsp

D.&nbsp

5.

What are the traces of animals and plants left in rocks called?

A.&nbsp

B.&nbsp

C.&nbsp

D.&nbsp

6.

What theory proposes that Earth's landmasses were once connected and drifted apart?

A.&nbsp

B.&nbsp

C.&nbsp

D.&nbsp

7.

What did Wegener call the main landmass that all the current ones came from?

A.&nbsp

B.&nbsp

The Most Extreme Landmass

C.&nbsp

D.&nbsp

8.

What layer of the Earth is right below the crust?

A.&nbsp

B.&nbsp

C.&nbsp

D.&nbsp

9.

What is the hardest mineral known on Earth called?

A.&nbsp

B.&nbsp

C.&nbsp

D.&nbsp

10.

From which does the Global Positioning System receive its information?

A.&nbsp

B.&nbsp

C.&nbsp

D.&nbsp

Computers In Earth's Core

11.

What is a sudden collapse and downward motion of ice and rocks down a mountainside?

A.&nbsp

B.&nbsp

C.&nbsp

D.&nbsp

12.

What is the energy released from the sun called?

A.&nbsp

B.&nbsp

C.&nbsp

D.&nbsp

13.

Where are tropical zones located on the Earth?

A.&nbsp

B.&nbsp

C.&nbsp

D.&nbsp

14.

What word means a mild or moderate temperature?

A.&nbsp

B.&nbsp

C.&nbsp

D.&nbsp

15.

What are large bodies of air with similar temperatures and moisture content called?

A.&nbsp

B.&nbsp

C.&nbsp

D.&nbsp