The Outsiders Ch. 6-12 Vocab
---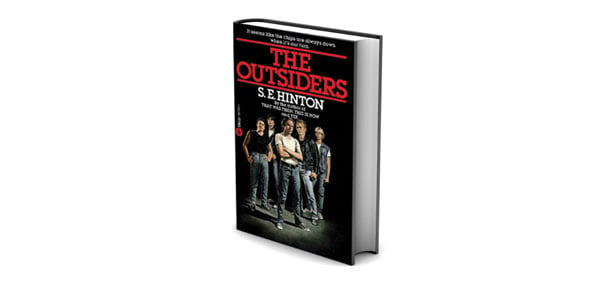 ---
1.

To burn smoke without flame

Explanation

Smoldering refers to the slow, low-temperature combustion of a material without the presence of a flame. It occurs when a substance, such as smoke, burns slowly and produces smoke and heat without a visible flame. This process is often characterized by the release of glowing embers and a smoky odor. Smoldering is commonly seen in materials like wood, cigarettes, or coal that are not fully ignited but are still undergoing combustion.

2.

Drooping stance or posture

Explanation

The term "slouch" refers to a drooping stance or posture. It suggests a relaxed and careless position where the shoulders are hunched forward and the body appears to be leaning or sagging. This term is commonly used to describe a lazy or casual posture, often associated with a lack of energy or motivation.

3.

Threat; danger; nuisance

Explanation

The word "menace" is a noun that refers to something or someone that poses a threat, danger, or nuisance. It can be used to describe a situation or a person that is likely to cause harm or trouble. In this case, "menace" is the correct answer as it matches the given words "threat, danger, nuisance" and is also spelled correctly. The capitalization of "Menace" in the answer does not affect its correctness.

4.

To express an opinion, such as in a newspaper

Explanation

An editorial is a written piece in a newspaper where the author expresses their opinion on a particular topic or issue. It is a platform for the author to share their perspective and provide analysis or commentary. Editorials are often used to influence public opinion or spark a discussion on important matters.

5.

Hesitantly

Explanation

The word "reluctantly" is the correct answer because it is the only option that matches the given word "hesitantly" in terms of meaning and usage. Both words indicate a reluctance or unwillingness to do something. Additionally, "reluctantly" is the only option that is capitalized, suggesting it is the correct form of the word.

6.

Overall character as judged by others in society

Explanation

Reputation refers to the overall character of a person as judged by others in society. It is the perception that others have of an individual based on their actions, behavior, and achievements. A person's reputation can greatly influence how they are perceived and treated by others, as well as the opportunities and relationships they may have. It is an important aspect of one's social standing and can have a significant impact on their personal and professional life.

7.

Stubbornly determined

8.

Being straight forward or unemotional

Explanation

The term "matter-of-fact" refers to being straightforward and unemotional. It implies a direct and objective approach to situations, without any unnecessary embellishments or emotional involvement. This can be seen as a practical and logical way of dealing with things, focusing on facts rather than emotions.

9.

Guilty ruling in court of law

Explanation

A guilty ruling in a court of law is commonly referred to as a conviction. When a person is convicted, it means that they have been found guilty of a crime by a judge or jury after a trial. This decision is based on the evidence presented and the application of the law to the case. A conviction usually results in penalties such as imprisonment, fines, or probation. Therefore, the term "conviction" accurately describes the outcome of a guilty ruling in a court of law.

10.

Imitating by making fun of

11.

Glowing fragments of a fire

Explanation

Embers are glowing fragments of a fire that remain after the flames have died down. They are small, hot pieces of burning or glowing coal or wood that emit a soft, warm light. Embers can be seen in a fireplace or a campfire and are often used to keep a fire going or to start a new fire. They are a common sight during the night and can provide both warmth and a cozy atmosphere.

12.

Strong muscles

13.

Clothed, covered

14.

Person having whitish/blode hair

Explanation

The term "towhead" or "Towhead" refers to a person who has whitish or blonde hair. It is commonly used to describe individuals, especially children, who have very light-colored hair. The term "towhead" originated from the resemblance of light-colored hair to the color of flax fibers, which are used to make tow. Therefore, the answer "towhead" or "Towhead" accurately describes a person with whitish or blonde hair.

15.

Unlawful killing of a person without having bad feelings for them beforehand

Explanation

Manslaughter refers to the unlawful killing of a person without any premeditated intent or malice aforethought. Unlike murder, manslaughter does not involve any prior ill feelings or hatred towards the victim. It usually occurs in situations where the offender acts recklessly or negligently, resulting in the death of another person. Manslaughter can be categorized into different degrees based on the level of intent or negligence involved.

16.

Horse with a pale/cream coat and white tail/mane

Explanation

A palomino is a horse with a pale or cream-colored coat and a white tail and mane. The word "palomino" can be used as a noun to refer to this type of horse or as an adjective to describe its coloration. The capitalization of the word "Palomino" in the answer is likely just a stylistic choice and does not affect its correctness.

17.

Anger brought on by something mean

Explanation

The word "indignant" describes a feeling of anger or annoyance that is brought on by something mean or unfair. It is often used to express a strong sense of righteous anger or outrage in response to an unjust action or behavior. In this context, "indignant" is the correct answer because it accurately captures the meaning of anger that is provoked by something mean.

18.

Unclear

Explanation

The given correct answer is "vague, Vague". This implies that the word "unclear" and the word "vague" are both correct answers for the question. Both words have similar meanings, suggesting a lack of clarity or precision. The repetition of "vague" in the answer reinforces its correctness and further emphasizes the lack of clarity in the given question.

19.

To speak unclearly and in a low volume

Explanation

Muttering refers to speaking in a low volume and unclearly. It implies that the person is not speaking loudly or clearly enough for others to understand. This behavior is often associated with mumbling or speaking softly, making it difficult for others to hear or comprehend what is being said.

20.

Said in a truthful manner

Explanation

The word "frankly" is used to indicate that something is being said in an honest and straightforward manner, without any attempt to deceive or hide the truth. It implies that the speaker is being open and sincere in their communication. The capitalization of the word "Frankly" in the answer suggests that it is being emphasized or highlighted as an important aspect of the truthful manner in which something is being said.

21.

Having similiar appearance

Explanation

The word "resemblance" refers to the state of having a similar appearance or being similar in some way. It implies that there is a likeness or similarity between two things, whether in physical appearance or in other characteristics. In this context, the word "resemblance" is the correct answer as it accurately captures the meaning of the given phrase "having similar appearance".

22.

One that is separated by society

Explanation

An outcast refers to someone who is socially separated or excluded from society. This individual is often considered an outsider and is not accepted by the larger community. They may be shunned or ostracized due to various reasons such as their behavior, beliefs, or social status. Being an outcast can lead to feelings of isolation and loneliness for the individual.

23.

Surrounding situations or conditions

Explanation

The term "circumstances" refers to the surrounding situations or conditions that influence a particular event or decision. It encompasses various factors such as the environment, context, and external factors that can impact the outcome or course of action. By considering the circumstances, one can gain a better understanding of the context and make informed choices. Therefore, "circumstances" is the correct answer in this case.

24.

Lacking caution; hotheaded

Explanation

The word "reckless" means lacking caution or being hotheaded. It describes someone who acts without thinking about the potential consequences of their actions. Therefore, "reckless" is the correct answer for the given description.

25.

Injury to the brain by sudden jarring

Explanation

The given correct answer for the question is "concussion". A concussion is a type of injury to the brain that occurs due to sudden jarring. It is usually caused by a blow to the head or a violent shaking of the head and can result in temporary loss of brain function. Symptoms of a concussion may include headache, dizziness, confusion, memory loss, and nausea. It is important to seek medical attention if a concussion is suspected, as further complications can arise if not properly treated.

26.

To ask about or look into a situation

Explanation

The word "inquired" is the past tense of the verb "inquire." It means to ask about or investigate a situation. The word "inquired" is repeated twice, indicating that it is the correct answer.

27.

Confused; puzzled

Explanation

The correct answer is "bewilderment" or "Bewilderment." Both words mean the state of being confused or puzzled.

28.

Predicting future evens by cluses given by the author

Explanation

The correct answer is "foreshadowing." Foreshadowing refers to the technique used by authors to hint or suggest future events in a story. It creates anticipation and suspense for the reader by providing clues or hints about what may happen later on. In this context, the author is likely using clues or hints to predict future events in the story.

29.

Opposite of what is expected happens

Explanation

The given correct answer for this question is "irony" or "Irony". Irony refers to a situation in which the opposite of what is expected or intended happens. It is a literary device used to create humor or emphasize the contrast between expectations and reality. Irony can be verbal, situational, or dramatic, and it adds depth and complexity to a story or situation.