How Was Oil Found In The United Arab Emirates
---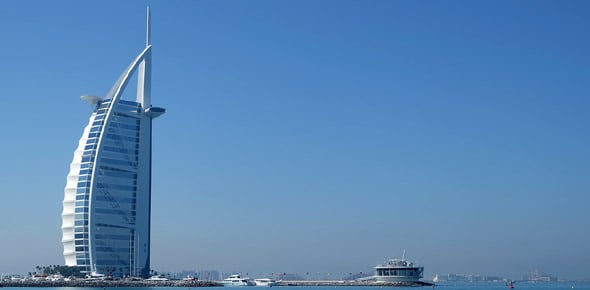 Quiz DescriptionFint right answers
---
1.

When was oil found in the UAE

A.

B.

C.

D.

Explanation

In the 1950s, oil was discovered in the UAE. This marked a significant turning point for the country, as it led to the development of the oil industry and transformed the UAE into one of the world's leading oil producers. The discovery of oil brought about rapid economic growth, modernization, and infrastructure development in the UAE, shaping it into the prosperous nation it is today.

2.

When did Dubai's oil comenced under which ruler?

A.

Shaikh Mohammed Bin Rashid Al Maktoum

B.

Sheikh Rashid bin Saeed Al Maktoum

C.

Rashid bin Saeed Al Maktoum

D.

Maktoum bin Rashid Al Maktoum

Correct Answer

A. Shaikh Mohammed Bin Rashid Al Maktoum

3.

Dubai has more oil than AbuDhabi.

Explanation

The statement is false because Abu Dhabi has more oil reserves compared to Dubai. Abu Dhabi is the capital of the United Arab Emirates and is known for its vast oil reserves, which contribute significantly to the country's economy. Dubai, on the other hand, has a more diversified economy, with a focus on sectors such as tourism, real estate, and finance. While Dubai does have some oil reserves, they are not as substantial as those found in Abu Dhabi. Therefore, the correct answer is false.

4.

How much oil reserves can UAE hold

A.

B.

C.

D.

Correct Answer

A. 98 billion barrels

Explanation

The UAE is estimated to hold 98 billion barrels of oil reserves. This is a significant amount and indicates that the country has a substantial reserve of oil that can be extracted and used for various purposes. This high number of oil reserves is likely due to the UAE's geographical location and the presence of oil-rich deposits in its territory. The UAE's oil reserves contribute significantly to its economy and play a crucial role in the country's overall development and growth.

5.

UAE produces 3.9 million Barrals per year

Explanation

The statement is true because it states that UAE produces 3.9 million barrels per year. This indicates that UAE has a significant level of oil production, which is a well-known fact about the country.