A General Meiosis Trivia Quiz!
23 Questions
| Total Attempts: 8181
---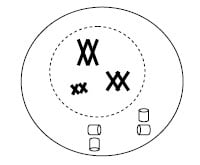 Welcome to a general meiosis trivia quiz. Meiosis is generally identified as the process through which the cells divide into four parts, where the four cells have half the genetic makeup as the original cell. In the human process, these cells are the sperm and the ovum. The quiz below is a self-assessment test that is designed to help you better understand the process and what it entails. Give it a shot and keep revising on the topic.
---