Physiology And Anatomy: Joints | A Musculoskeletal System Quiz!
11 Questions
| Total Attempts: 26842
---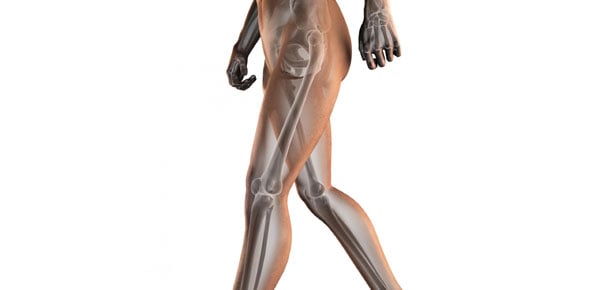 Welcome to another Physiology and Anatomy quiz; this time, we are going to cover the topic of the musculoskeletal system, especially on Joints. We are going to ask you eleven fundamental questions of the topic in order to test how much you already know. So, make sure you answer all of them correctly.
---
1.

What is a joint?

A.&nbsp

The cushion between two bones

B.&nbsp

Where two bones meet and move

C.&nbsp

The outer coating of the bone

D.&nbsp

The hard part of a skeleton

2.

Which is not a type of joint in our skeleton?

A.&nbsp

B.&nbsp

C.&nbsp

D.&nbsp

3.

Which two joints move the same way in our skeleton?

A.&nbsp

Knee joints and neck joints

B.&nbsp

Knee joints and elbow joints

C.&nbsp

Shoulder joints and elbow joints

D.&nbsp

Ankle joints and neck joints

4.

What tasks would be difficult if your knee joints did not work?

A.&nbsp

B.&nbsp

C.&nbsp

D.&nbsp

5.

Which is an example of an immovable joint? (doesn't move)

A.&nbsp

B.&nbsp

C.&nbsp

D.&nbsp

6.

Where is the ball-and-socket joint located?

A.&nbsp

B.&nbsp

C.&nbsp

D.&nbsp

7.

Which of these body parts uses a pivot joint?

A.&nbsp

B.&nbsp

C.&nbsp

D.&nbsp

8.

Where might you find a gliding joint?

A.&nbsp

B.&nbsp

C.&nbsp

D.&nbsp

9.

What connects bones to each other at the joints?

A.&nbsp

B.&nbsp

C.&nbsp

D.&nbsp

10.

What protects bones from being worn down?

A.&nbsp

B.&nbsp

C.&nbsp

D.&nbsp

11.

What is a disc?

A.&nbsp

B.&nbsp

C.&nbsp

A pad of cartilage in your spine

D.&nbsp