Interesting Animal Species Quiz!
10 Questions
| Total Attempts: 757
---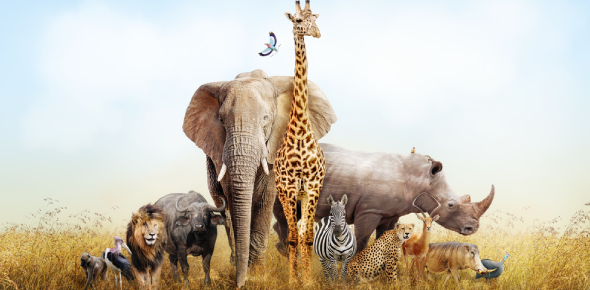 Below is an Interesting Animal Species Facts Knowledge Trivia Quiz. When it comes to who is the most powerful of living things, we have humans, and then we have the animals, followed by other organisms. Animals play a major role in the ecosystem, and the quiz below is perfect for seeing just how well you know animals all across the world. Give it a try!
---
1.

About how many animal species are there presently on earth?

A.&nbsp

B.&nbsp

2.

The memory span of a goldfish is just about 3 seconds.

A.&nbsp

B.&nbsp

3.

While a donkey will sink in quicksand, a mule will not.

A.&nbsp

B.&nbsp

4.

A garden Caterpillar has how many muscles in its head?

A.&nbsp

B.&nbsp

C.&nbsp

5.

How many glasses of milk can be milked from a cow?

A.&nbsp

B.&nbsp

C.&nbsp

6.

The tusks of elephants grow through their life. The tusks weigh over 200 pounds.

A.&nbsp

B.&nbsp

7.

How much did the largest lobster ever found weigh?

A.&nbsp

B.&nbsp

C.&nbsp

8.

Only male Asian elephants have tusks.

A.&nbsp

B.&nbsp

9.

On average a hen lays about how many dozen eggs a year?

A.&nbsp

B.&nbsp

C.&nbsp

10.

The small intestines of an ostrich measure up to 46-feet in length.

A.&nbsp

B.&nbsp