Hepatitis B Virus Follow Up Quiz
---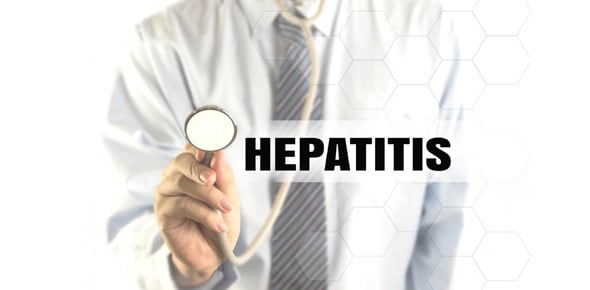 ---
1.

Patients infected with HBV who show no symptoms and have normal liver function tests are "healthy carriers."

Explanation

Correct. Although patients with chronic hepatitis B often do not have symptoms, "healthy carrier" is still an incorrect term. Calling someone a "healthy carrier" indicates that while they are infected with HBV, it is not something they should be concerned about – this is incorrect. 1 in 4 chronic cases of HBV die of cirrhosis or liver cancer without careful monitoring, therefore it is critical to remain vigilant about regularly screening for liver damage (through the measurement of ALT every 6 months) and liver cancer (through AFP measurement every 6 months and ultrasound every year).

2.

Between 5% and 15% of all Asian and Pacific Islander Immigrants are chronically infected with hepatitis B.

Explanation

Correct. Depending on their country of origin, 5-15% of API immigrants have chronic hepatitis B. In some Pacific Rim countries, as many as 10-20% of the population are chronically infected. One-third of the total global population (2 billion) has been infected with HBV. There are approximately 350 million people with chronic (lifelong) HBV infection. About 67% (275 million) of chronically infected individuals reside in Asia or the Pacific Islands. Hepatitis B is one of the largest health threats for Asians.

3.

A HBV carrier is less likely to have serious complications than people with chronic HBV.

Explanation

Correct. The term "HBV carrier" is completely misleading and should be discontinued. An HBV carrier is someone who has chronic HBV.

4.

Hepatitis B is transmitted through eating contaminated food.

Explanation

Correct. Hepatitis A is the virus that spreads through contaminated food (through fecal-oral routes). Hepatitis B is transmitted mainly through blood-borne routes and unprotected sex, and NOT through contaminated food, sharing food with an infected person, or hugging, kissing, or shaking hands with an infected person.

5.

Approximately one million people worldwide die annually from hepatitis B.

Explanation

Correct. Every year, about one million people die from HBV because they are diagnosed past the point where current treatment can be effective. Because so many infected people feel perfectly healthy even with early liver cancer, the disease can progress without the individual even knowing. When symptoms do appear, it is often only at the late stages of their disease.

6.

There is no way of preventing liver cancer (hepatocellular carcinoma, HCC).

Explanation

Correct. The hepatitis B vaccine can help to prevent HCC by eliminating the possibility of contracting HBV. Since over 80% of primary liver cancer cases are caused by hepatitis B, preventing infection with HBV can eliminate most cases of liver cancer.

7.

Once a person contracts Hepatitis B, liver cancer is inevitable.

Explanation

Correct. With regular ALT and AFP tests every 6 months and an ultrasound every 12 months, signs of liver damage and liver cancer can be detected early and quickly treated to prevent further spread of disease. This could increase the probability of survival.

8.

Liver cancer is caused by alcohol.

Explanation

Correct. Liver cancer is not caused by alcohol consumption. 80% of liver cancer is caused by chronic infection with hepatitis B. Preventing HBV infection is the best way to prevent liver cancer.

9.

A positive Hepatitis B Surface Antigen (HBsAg) test means the individual tested is chronically infected with the hepatitis B virus.

Explanation

Correct. A positive result for this test means the individual tested is a hepatitis B carrier and has chronic hepatitis B infection. A negative result means the individual is not a hepatitis B carrier and does not have chronic hepatitis B. Hepatitis B vaccination will prevent future infection if the individual has no evidence of immunity or current infection with hepatitis B based on two further tests - HBsAb (anti-HBs) and HBcAb (anti-HBc). Furthermore, a positive result for the Hepatitis B Surface Antibody (HBsAb) test means that the individual is already protected from hepatitis B infection and does not require hepatitis B vaccination.

10.

Children born to a HBV chronically infected mother will always be chronically infected with HBV.

Explanation

Correct. Mothers can protect their babies from becoming infected with HBV if the child is given a shot of HBIg (hepatitis B immunoglobulin) and the first dose of the HBV vaccine within 12 hours of birth. Following this procedure ensures protection of 98% of babies born to HBV positive mothers.

11.

A booster shot of the HBV vaccine is recommended after the 3-dose vaccination series is completed.

Explanation

Correct. There is NO recommendation for a booster of the HBV vaccination. Successful completion of the series provides complete and lifelong protection against HBV in 95% of people vaccinated.