The Ultimate Human Heart Knowledge Quiz!
20 Questions
| Total Attempts: 75
---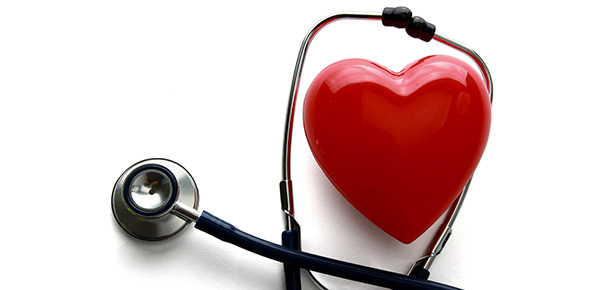 This is the ultimate human heart knowledge quiz! The human heart is estimated to be about the size of a fist, and it is charged with the duty of pumping blood throughout the body and removal of waste such as carbon dioxide. It is essentially the main organ in the circulatory system. The quiz below is designed to see how much you understand the human heart. Do give it a try and get to find out!
---
1.

The superior and inferior returns systematic blood to the...

A.&nbsp

Left ventricle of the heart

B.&nbsp

Right atrium of the heart

C.&nbsp

D.&nbsp

Left ventricle of the heart

E.&nbsp

2.

Another name for tricuspid valve is...

A.&nbsp

Left atrioventricular valve

B.&nbsp

C.&nbsp

D.&nbsp

Right atrioventricular valve

E.&nbsp

3.

Systematic blood passes the right ventricles and is carried to the...

A.&nbsp

B.&nbsp

C.&nbsp

D.&nbsp

E.&nbsp

4.

Which vessel carries oxygenated blood to the heart?

A.&nbsp

B.&nbsp

C.&nbsp

D.&nbsp

E.&nbsp

5.

Blood passes from the ___________ to enter the left ventricle.

A.&nbsp

Left atrioventricular valve

B.&nbsp

C.&nbsp

D.&nbsp

E.&nbsp

6.

The Endocardium contains what type of epithelium?

A.&nbsp

B.&nbsp

C.&nbsp

D.&nbsp

E.&nbsp

7.

What layer of the heart is responsible for the pumping of the heart?

A.&nbsp

B.&nbsp

C.&nbsp

D.&nbsp

E.&nbsp

8.

Purkinje fibers are located in the ____________ layer.

A.&nbsp

B.&nbsp

C.&nbsp

D.&nbsp

E.&nbsp

9.

The simple squamous epithelium located in the Epicardium is called the...

A.&nbsp

B.&nbsp

C.&nbsp

D.&nbsp

E.&nbsp

10.

This membrane keeps the heart in the mediastinum and allows for it perform deep contractions...

A.&nbsp

B.&nbsp

C.&nbsp

D.&nbsp

E.&nbsp

11.

Cardiac myocytes are joined by...

A.&nbsp

B.&nbsp

C.&nbsp

D.&nbsp

E.&nbsp

12.

What contains secretory granules atrial natriuretic peptide (ANP)?

A.&nbsp

B.&nbsp

C.&nbsp

D.&nbsp

E.&nbsp

13.

Cardiac skeleton is also known as...

A.&nbsp

B.&nbsp

C.&nbsp

D.&nbsp

E.&nbsp

14.

Cardiac Skeleton is composed of...

A.&nbsp

B.&nbsp

C.&nbsp

Simple squamous epithilium

D.&nbsp

E.&nbsp

15.

Which fibers repeatedly generate action potential that triggers heart contractions?

A.&nbsp

B.&nbsp

C.&nbsp

D.&nbsp

E.&nbsp

16.

What makes up Purkinje fibers?

A.&nbsp

B.&nbsp

C.&nbsp

D.&nbsp

E.&nbsp

17.

The Valves and chordae of the heart are covered by the:

A.&nbsp

B.&nbsp

Dense collagenous connective tissue

C.&nbsp

D.&nbsp

E.&nbsp

18.

Another name for bicuspid valve is...

A.&nbsp

B.&nbsp

C.&nbsp

D.&nbsp

E.&nbsp

There is no other name AARON!

19.

Blood is supplied by ______ coronary artery (s)

A.&nbsp

B.&nbsp

C.&nbsp

D.&nbsp

E.&nbsp

20.

Which Vessel is responsible for the drainage of the Coronary vessels?

A.&nbsp

B.&nbsp

C.&nbsp

D.&nbsp

E.&nbsp