Endangered Sea Creatures Quiz: Trivia!
11 Questions
| Total Attempts: 348
---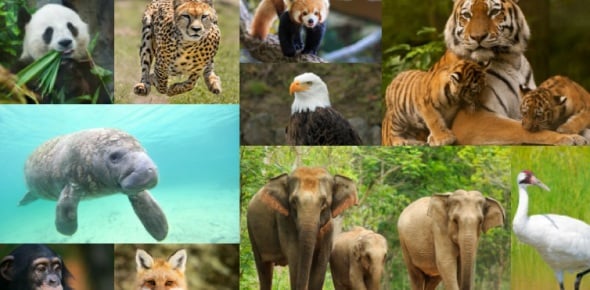 Welcome to the trivia fact quiz on Endangered Sea Creatures! Different substances affect the animals that live within the seas, but one of the biggest threats is human activities. Do you know which creatures are at risk of being extinct as their numbers become smaller by the day? Test yourself in this quiz and see what help you can give.
---
1.

How much does the Largetooth Sawfish weigh?

A.&nbsp

B.&nbsp

C.&nbsp

D.&nbsp

2.

What is the Blobfish threatened by?

A.&nbsp

B.&nbsp

C.&nbsp

D.&nbsp

3.

How many Vaquitas are left in the wild?

A.&nbsp

B.&nbsp

C.&nbsp

D.&nbsp

4.

What affects the Beluga's echolocation and hearing?

A.&nbsp

B.&nbsp

C.&nbsp

D.&nbsp

5.

Sei whales have been hunted since when?

A.&nbsp

B.&nbsp

C.&nbsp

D.&nbsp

6.

What is the biggest fish and shark in the world?

A.&nbsp

B.&nbsp

C.&nbsp

D.&nbsp

7.

What sea creature has a dorsal fin shaped like a Mickey Mouse ear?

A.&nbsp

B.&nbsp

C.&nbsp

D.&nbsp

8.

Which baby sea creature is targeted for their blue back pelt.

A.&nbsp

B.&nbsp

C.&nbsp

D.&nbsp

9.

Which sea creature is a large relative of the elephant?

A.&nbsp

B.&nbsp

C.&nbsp

D.&nbsp

10.

The Dugongs are victims of what?

A.&nbsp

B.&nbsp

C.&nbsp

D.&nbsp

11.

What is the Hawksbill turtle made into?

A.&nbsp

B.&nbsp

C.&nbsp

D.&nbsp