Computer Components Quiz For Students!
9 Questions
| Total Attempts: 1023
---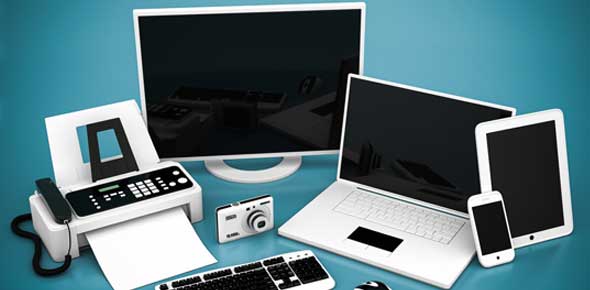 In this digital era, the computer has made our life easier when it comes to preparing documents, web research, presentations, doing calculations, etc. Since the advent of computer technology, every individual has upgraded their skills and work smartly. But, how many of you know about computer components? Seems very few ones. Take this quiz to test your knowledge of computer components and hardware inside a computer. All the best!
---
1.

What does RDRAM stand for?

A.&nbsp

Random Data Random Access Memory

B.&nbsp

Rambus Data Random Access Memory

C.&nbsp

Random Dynamic Random Access Memory

D.&nbsp

Rambus Dynamic Random Access Memory

2.

Which type of RAM provides single-channel memory?

A.&nbsp

B.&nbsp

C.&nbsp

D.&nbsp

3.

What does CD-ROM stand for? Is it.....

A.&nbsp

Computer Disc Read Only Memory

B.&nbsp

Compact Disc Read Only Memory

C.&nbsp

Computer Drive Read Only Memory

D.&nbsp

Compact Drive Read Only Memory

4.

True or False Question. A peripherial device connects to your computer. Is this statement.....

A.&nbsp

B.&nbsp

5.

Which ones of these is a peripheral device?

A.&nbsp

B.&nbsp

C.&nbsp

D.&nbsp

6.

What is another name for a motherboard?

A.&nbsp

B.&nbsp

C.&nbsp

D.&nbsp

E.&nbsp

7.

What is the BIOS? (Basic Input-Output System)

A.&nbsp

It programs the hard drive

B.&nbsp

C.&nbsp

8.

What is the most important element of a computer?

A.&nbsp

B.&nbsp

C.&nbsp

D.&nbsp

9.

The motherboard of a typical desktop PC consists of what?

A.&nbsp

A wireless Printed Circuit Board

B.&nbsp

A small Printed Circuit Board

C.&nbsp

A large Printed Circuit Board