Exam: Chemistry Test Trivia Quiz Questions!
17 Questions
| Total Attempts: 397
---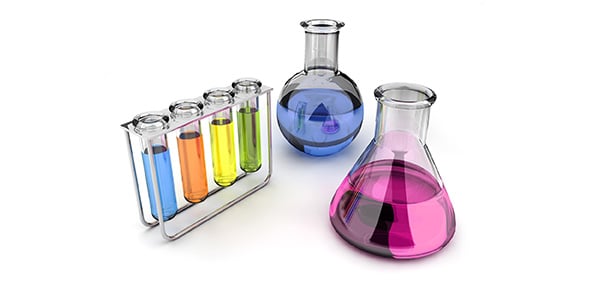 There are a lot of elements in the earth and we got introduced to some of them in sixth grade through the periodic table. How knowledgeable are you when it comes to 6th-grade chemistry? Do you think you understand all the basics? Take up this Julian Jan 6th Grade and get to see just how much you know. All the best!
---
1.

A Substance made of two or more elements chemically combined?

A.&nbsp

B.&nbsp

C.&nbsp

2.

A Combo of symbols that represent the elements in a compound.

A.&nbsp

B.&nbsp

C.&nbsp

3.

Anything that has mass.

A.&nbsp

B.&nbsp

C.&nbsp

4.

The smallest particle of an element.

A.&nbsp

B.&nbsp

C.&nbsp

5.

The study of the propeties of matter

A.&nbsp

B.&nbsp

C.&nbsp

6.

A mixture that has a lot of solvent dissolved in it.

A.&nbsp

B.&nbsp

C.&nbsp

7.

A measure of how much matter is in an object

A.&nbsp

B.&nbsp

C.&nbsp

8.

A mixture that has only a little soluvent dissolved in it.

A.&nbsp

B.&nbsp

C.&nbsp

9.

The force that hold atoms together.

A.&nbsp

B.&nbsp

C.&nbsp

10.

The system of units used by scientist

A.&nbsp

B.&nbsp

C.&nbsp

11.

A characteristic of a substance that changes into different substances

A.&nbsp

B.&nbsp

C.&nbsp

12.

A mixture containg small particles that do not settle out.

A.&nbsp

B.&nbsp

C.&nbsp

13.

The measurement of how much mass of a substance is contained in a given volume.

A.&nbsp

B.&nbsp

C.&nbsp

14.

Two or more sbustnces that are mixed together but not chemically combined.

A.&nbsp

B.&nbsp

C.&nbsp

15.

The part of a solution that is present in the larget amount and dissolves a solut.

A.&nbsp

B.&nbsp

C.&nbsp

16.

The part of a solution present in a lesser amount and dissolved by the solvent.

A.&nbsp

B.&nbsp

C.&nbsp

17.

The amount of space that gravity (?has?) on an object.

A.&nbsp

B.&nbsp

C.&nbsp