Chemistry C7 Revision Quiz
---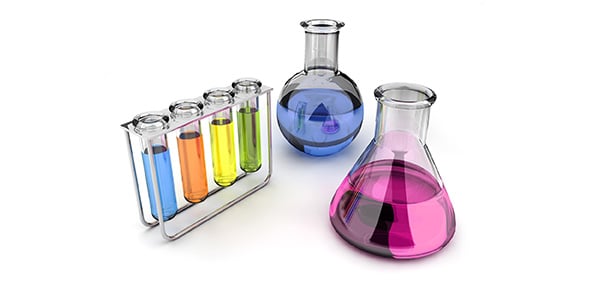 All topics required for C7 at GCSE level.
---
1.

Which two atoms make up Hydrocarbons?

A.

B.

C.

Correct Answer

B. Hydrogen and Carbon

Explanation

Hydrocarbons are organic compounds consisting of only hydrogen and carbon atoms. Therefore, the correct answer is Hydrogen and Carbon.

2.

Which two are examples of alcohol?

A.

B.

C.

D.

Correct Answer(s)

A. Ethanol

C. Methanol

Explanation

Ethanol and methanol are both examples of alcohol. Ethanol is a type of alcohol commonly found in alcoholic beverages and is also used as a fuel and solvent. Methanol, also known as wood alcohol, is another type of alcohol that is used as a solvent and fuel, and can be found in some cleaning products. Butanoic acid and hydrogen peroxide, on the other hand, are not examples of alcohol. Butanoic acid is a carboxylic acid, while hydrogen peroxide is a compound that contains hydrogen and oxygen atoms.

3.

Ethanol can be used as a _____.

Correct Answer(s)

fuel

solvent

Explanation

Ethanol can be used as both a fuel and a solvent. As a fuel, it is commonly blended with gasoline to increase octane levels and reduce emissions. Ethanol can also be used as a standalone fuel in vehicles designed for flex-fuel or ethanol-only use. As a solvent, ethanol is effective in dissolving a wide range of substances, making it useful in various industries such as pharmaceuticals, cosmetics, and cleaning products. Its ability to dissolve both polar and nonpolar compounds makes it a versatile solvent option.

4.

Which two are examples for the uses of Methanol?

A.

B.

C.

Used in cosmetics/solvents

D.

Correct Answer(s)

B. Used as a fuel

C. Used in cosmetics/solvents

Explanation

Methanol is commonly used as a fuel because it is a clean-burning alternative to gasoline and diesel. It is also used in cosmetics and solvents due to its ability to dissolve other substances easily. Methanol is not used to help plants grow or in alcoholic drinks.