Which Twilight Saga Do You Belong In?
9 Questions
| Attempts: 97
---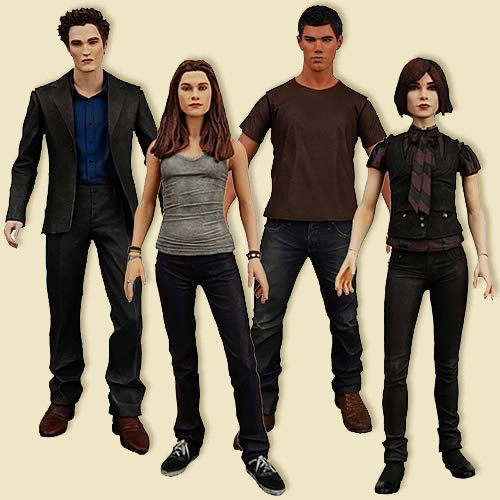 ARE YOU RIGHT FOR TWILIGHT, NEW MOON, ECLIPSE OR BREAKING DAWN? ? ?
---
You May Get
TWILIGHT
ALONG WITH BELLA, TWILIGHT IS YOUR DESTINATIED ROLE!
NEW MOON
YOUR IN WITH HOTTIE, JACOB BLACK ON THIS ONE!
& many more results.
Start this quiz
to find your result.
1.

WHO IS YOUR FAV?

A.&nbsp

B.&nbsp

C.&nbsp

D.&nbsp

2.

WHICH ONES YOUR FAV?

A.&nbsp

B.&nbsp

C.&nbsp

D.&nbsp

3.

IS THE FIRST LETTER IN YOUR FIRST ANME CLOSEST TO...

A.&nbsp

B.&nbsp

C.&nbsp

D.&nbsp

4.

WHAT IS YOUR FAVORIET COLOR OF THESE?

A.&nbsp

B.&nbsp

C.&nbsp

D.&nbsp

5.

WHO IS YOUR FAV GIRL????

A.&nbsp

B.&nbsp

C.&nbsp

D.&nbsp

6.

WHO'S YOUR FAV BOY????

A.&nbsp

B.&nbsp

C.&nbsp

D.&nbsp

7.

WHO DO YOU THINK BELLA GOES BEST WITH?

A.&nbsp

B.&nbsp

C.&nbsp

D.&nbsp

8.

WHO WOULD MAKE A BEST FRIEND FOR BELLA?

A.&nbsp

B.&nbsp

C.&nbsp

D.&nbsp

9.

WHERE IN THE WORLD WOULD YOU MOST LIKE TO GO?

A.&nbsp

B.&nbsp

C.&nbsp

D.&nbsp