Which Little Black Dress Flavor Should You Be Drinking?
5 Questions
| Attempts: 86
---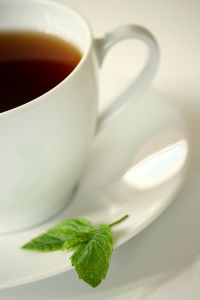 Are you spice, plum, citrus, or peach?
---
You May Get
Spice
You are modern and sexy. You love taking risks and adding innovation to your life. Little Black Dress Spice is the tea for you. Spice up your waistline with ginger, cloves, cardamon, and cinnamon.Click here to try it.
Plum
You are sophisticated and take pride in your classic style. Little Black Dress Plum is the tea for you. A bit tart, a bit smoky, a bit fruity... it is an entirely refreshing oolong blend.Click here to try it.
& many more results.
Start this quiz
to find your result.
1.

Whose celebrity closet would you enjoying raiding if you had the chance?

A.&nbsp

B.&nbsp

C.&nbsp

D.&nbsp

2.

You just won a free trip! What is your destination of choice?

A.&nbsp

B.&nbsp

C.&nbsp

D.&nbsp

3.

The ideal bouquet for you consists of...

A.&nbsp

B.&nbsp

C.&nbsp

D.&nbsp

4.

While flipping the channels, you will stop for...

A.&nbsp

So You Think You Can Dance

B.&nbsp

C.&nbsp

D.&nbsp

5.

Which ice cream flavor makes you crave?

A.&nbsp

B.&nbsp

C.&nbsp

D.&nbsp