What Type Of Eater Are You?
12 Questions
| Total Attempts: 367
---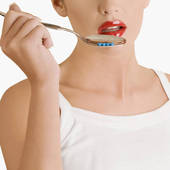 We are all different and so are our eating habits. To determine what type of eater you are, just click on the statement you most agree with on each question, then submit your answers to find out what kind of eater you are.
---
1.

1. I prefer to eat in private

A.&nbsp

B.&nbsp

C.&nbsp

2.

2. I rarely cook.

A.&nbsp

B.&nbsp

C.&nbsp

3.

3. Someday I eat lots, other days virtually nothing.

A.&nbsp

B.&nbsp

C.&nbsp

4.

4. I skip breakfast.

A.&nbsp

B.&nbsp

C.&nbsp

5.

5. I often eat because I am bored or I am experiencing a particular emotion

A.&nbsp

B.&nbsp

C.&nbsp

6.

6. I often feel guilty after I have eaten a great amount of food

A.&nbsp

B.&nbsp

C.&nbsp

7.

7. I eat convenience foods

A.&nbsp

B.&nbsp

C.&nbsp

8.

8. I like small portions

A.&nbsp

B.&nbsp

C.&nbsp

9.

9. It makes me happy to look forward to a big stodgy meal

A.&nbsp

B.&nbsp

C.&nbsp

10.

10. I am busy and forget to eat sometimes

A.&nbsp

B.&nbsp

C.&nbsp

11.

11. I feel weak if I don't eat regularly

A.&nbsp

B.&nbsp

C.&nbsp

12.

12. I don't get hungry until later at lunch

A.&nbsp

B.&nbsp

C.&nbsp