Take This Quiz On The Westing Game By Ellen Raskin!
10 Questions
| Total Attempts: 1109
---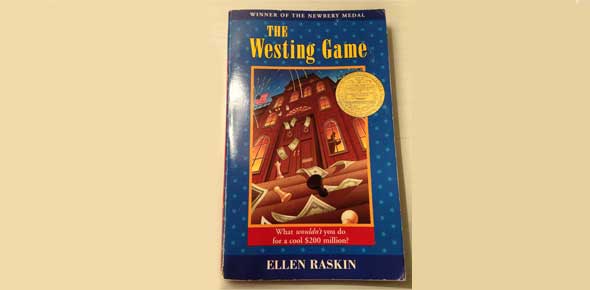 The Westing Game is a mystery novel, written by Ellen Raskin, which won the Newbery Medal and nominated as most prominent Children's Literature. The story involves a businessman named, Sam Westing and his sixteen unrelated heirs who together want to sort out the secret of his death. This quiz has been designed for students to test their knowledge about comprehension of The Westing Game. So, let's try out the quiz. All the best!
---
1.

What did Angela name her daughter?

A.&nbsp

B.&nbsp

C.&nbsp

D.&nbsp

2.

Who solved the murder?

A.&nbsp

B.&nbsp

C.&nbsp

D.&nbsp

3.

In what costume was Westing buried?

A.&nbsp

B.&nbsp

C.&nbsp

Revolutionary War soldier

D.&nbsp

4.

In his will, Samuel W. Westing claims that his life was taken from him by "one of ____"

A.&nbsp

B.&nbsp

C.&nbsp

D.&nbsp

5.

What does Turtle do when people yank on her braid?

A.&nbsp

B.&nbsp

C.&nbsp

D.&nbsp

6.

What is Turtle's real name?

A.&nbsp

B.&nbsp

C.&nbsp

D.&nbsp

7.

Which of these was NOT an alias for Samuel W. Westing?

A.&nbsp

B.&nbsp

C.&nbsp

D.&nbsp

8.

What was the name of the lawyer at the reading of the will?

A.&nbsp

B.&nbsp

C.&nbsp

D.&nbsp

9.

Otis Amber tells the kids a story of two teenagers that went into the Westing house. One died and one became insane. What was the phrase the insane teenager was said to constantly repeat?

A.&nbsp

B.&nbsp

C.&nbsp

D.&nbsp

10.

Sunny was the bomber?

A.&nbsp

B.&nbsp