US History 2 Chapter 16 Quiz
---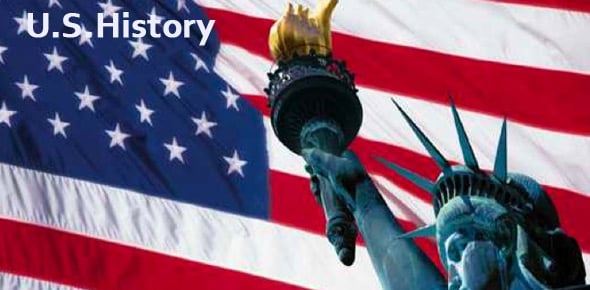 Welcome to Chapter 16 of our long-running series of U. S. History-based quizzes! Tackle immigration, education, southern legislation and more in this tough instalment of the series. Do you know your stuff? There's only one way to find out!
---
1.

Turn-of-the-century technology included all these EXCEPT

A.

B.

C.

Correct Answer

C. Steam engines

Explanation

The turn-of-the-century technology refers to the technological advancements that occurred around the late 19th and early 20th centuries. During this time, skyscrapers, electric streetcars, and steel-cable suspension bridges were all important innovations that emerged. However, steam engines were not a part of the turn-of-the-century technology as they were primarily used in the earlier industrial revolution period and were gradually being replaced by more advanced forms of power generation such as electricity.

2.

One goal of public education for immigrants was to

A.

B.

C.

D.

Create an accurate census

Correct Answer

B. Americanize them

Explanation

The goal of public education for immigrants was to Americanize them. This means that the purpose of the education system was to assimilate immigrants into American culture and society. By teaching them English, American history, and values, the education system aimed to help immigrants adapt to their new country and become integrated members of American society. This process of Americanization helped to create a sense of national unity and identity among immigrants and the native-born population.

3.

Expansion of education had all these effects EXCEPT

A.

B.

More gallaries and museums

C.

D.

Correct Answer

D. Inceased romanticism

Explanation

The expansion of education had all the mentioned effects except for increased romanticism. This means that with the expansion of education, there was an increase in the number of libraries, galleries, museums, and fiction sales. However, it did not lead to an increase in romanticism. This suggests that while education may have had a positive impact on various aspects of society, it did not necessarily contribute to an increase in romanticism as a cultural or artistic movement.

4.

Southern legilation that separated blacks and whites was known as the

A.

B.

C.

D.

Correct Answer

A. Jim Crow laws

Explanation

The correct answer is Jim Crow laws. This legislation refers to a system of racial segregation and discrimination that was prevalent in the southern states of the United States from the late 19th century until the mid-20th century. These laws enforced racial segregation in public facilities, such as schools, transportation, and restaurants, and denied African Americans their civil rights. The term "Jim Crow" originated from a character in minstrel shows that portrayed African Americans in a derogatory and stereotypical manner. The Jim Crow laws were eventually challenged and overturned through legal battles, such as the landmark Supreme Court case Plessy v. Ferguson.

5.

Turn-of-the-century leisure activities included all these EXCEPT

A.

B.

C.

D.

Correct Answer

B. Shopping

Explanation

During the turn-of-the-century, leisure activities such as bicycling, vaudeville, and motion pictures were popular forms of entertainment. However, shopping was not considered a leisure activity during this time period. Instead, it was seen as a necessary chore or task rather than a recreational pursuit. People engaged in shopping out of necessity rather than for leisurely enjoyment.