Take The Flatworm Challenge
---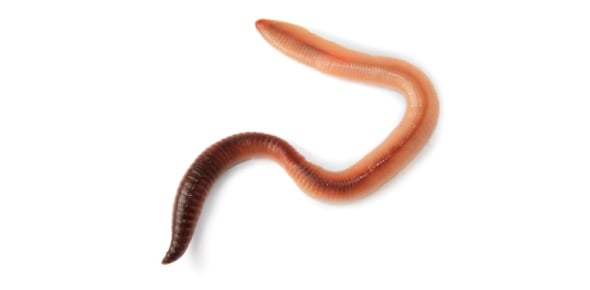 This is an exciting flatworm quiz. All about flatworms.
---
1.

What are the feeding habits of flat worms?

A.&nbsp

B.&nbsp

C.&nbsp

Correct Answer

C. Parisitic

Explanation

Flatworms are known for their parasitic feeding habits. They typically attach themselves to a host organism and feed off its nutrients. This parasitic relationship allows the flatworms to obtain the necessary sustenance for their survival and reproduction. They can cause harm to their host, often leading to diseases or other negative effects. Therefore, the correct answer is "Parasitic".

2.

How many different species of flatworms have been discovered?

A.&nbsp

B.&nbsp

C.&nbsp

Correct Answer

A. More than 20,000

Explanation

The correct answer is "More than 20,000". This suggests that there have been over 20,000 different species of flatworms discovered.

3.

How do flatworms reproduce?

A.&nbsp

B.&nbsp

C.&nbsp

Both sexually and asexually

Correct Answer

C. Both sexually and asexually

Explanation

Flatworms are able to reproduce both sexually and asexually. They have the ability to reproduce asexually through a process called regeneration, where a new individual can be formed from a fragment of the original worm. This allows them to reproduce quickly and efficiently. Additionally, flatworms can also reproduce sexually, where two individuals come together to exchange genetic material and produce offspring. This allows for genetic diversity and adaptation to changing environments. Therefore, flatworms have the capability to reproduce using both sexual and asexual methods.

4.

How do flatworms move?

A.&nbsp

B.&nbsp

C.&nbsp

Explanation

Flatworms move using cilia, which are tiny hair-like structures that cover their body. These cilia beat in a coordinated manner, creating a wave-like motion that propels the flatworm forward. This movement allows the flatworm to glide smoothly through its aquatic or moist environment. Jetpacks and feet are not mechanisms that flatworms use for movement.

5.

Where do flatworms usually live?

A.&nbsp

B.&nbsp

Bodies of other organisms

C.&nbsp

Correct Answer

C. Both A and B

Explanation

Flatworms usually live in both water and bodies of other organisms. They are found in various aquatic environments such as freshwater, marine, and even damp terrestrial habitats. Some flatworms are parasitic and live inside the bodies of other organisms, including humans and animals. This dual habitat makes the answer "Both A and B" correct.

6.

What is one type of flatworm?

Correct Answer

Tapeworms Planaria Flukes

Explanation

Tapeworms, Planaria, and Flukes are all types of flatworms. Flatworms, also known as Platyhelminthes, are a phylum of invertebrates characterized by their flat, ribbon-like bodies. Tapeworms are parasitic flatworms that live in the intestines of vertebrates, including humans. Planaria are free-living flatworms that are commonly found in freshwater environments. Flukes, also known as trematodes, are another type of parasitic flatworm that infect various animals, including humans. Therefore, all three options listed in the answer are correct types of flatworms.