Can You Identify Subject, Object And Possessive Pronouns?
12 Questions
| Total Attempts: 3640
---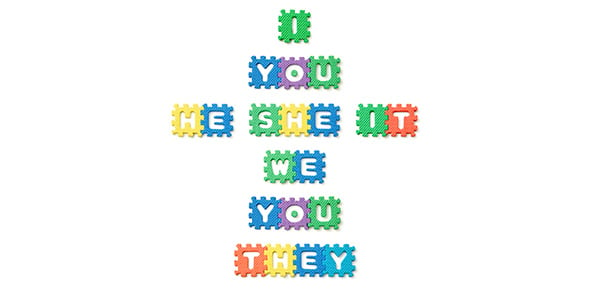 As you know that Pronouns contains a subject, object, and possessive pronouns which are used to alter nouns. This quiz has been designed to test your grammatical skills and knowledge about Subject, Object and Possessive Pronouns. There is a list of questions in which you have to identify the correct usage. Read the questions carefully and answer. So, let's try out the quiz. All the best!
---
1.

Choose the pronoun that correctly replaces the underlined word. Mrs Martin reviewed Mary's speech before the debate.

A.&nbsp

B.&nbsp

C.&nbsp

D.&nbsp

2.

Which pronouns can replace the underlines proper nouns? The soccer balls belong to Sam and Sara.

A.&nbsp

B.&nbsp

C.&nbsp

D.&nbsp

3.

Choose the correct pronouns for the underlined words. Tommy and Timmy climbed the rock wall.

A.&nbsp

B.&nbsp

C.&nbsp

D.&nbsp

4.

Which word is not a possessive noun?

A.&nbsp

B.&nbsp

C.&nbsp

D.&nbsp

5.

Choose the correct possessive pronoun for the underlined words.Children and adults like Avi's historical novels.

A.&nbsp

B.&nbsp

C.&nbsp

D.&nbsp

6.

Choose the correct noun for the underlined word. Scientists are searching for a cure for cancer.

A.&nbsp

B.&nbsp

C.&nbsp

D.&nbsp

7.

Choose the pronoun to replace the underlined word. Scientists are constantly testing and retesting the scientist's findings.

A.&nbsp

B.&nbsp

C.&nbsp

D.&nbsp

8.

Choose the correct pronoun to replace the underlined words. Tom Carroll was a real sailor on the Monitor.

A.&nbsp

B.&nbsp

C.&nbsp

D.&nbsp

9.

Choose the correct pronoun to replace the underlined word. Tom's mother worked hard to support the family.

A.&nbsp

B.&nbsp

C.&nbsp

D.&nbsp

10.

Choose the correct pronoun to replace the underlined words. Tom left to live on The Monitor with the crew.

A.&nbsp

B.&nbsp

C.&nbsp

D.&nbsp

11.

Choose the correct pronoun to replace the underlined words. Tom admired Captain Ericsson.

A.&nbsp

B.&nbsp

C.&nbsp

D.&nbsp

12.

Choose the correct pronoun to replace the underlined words. "Tom and Garrett are the heroes of the neighbourhood!" exclaimed Garrett.

A.&nbsp

B.&nbsp

C.&nbsp

D.&nbsp