Social Studies Chapter 10 Quiz
---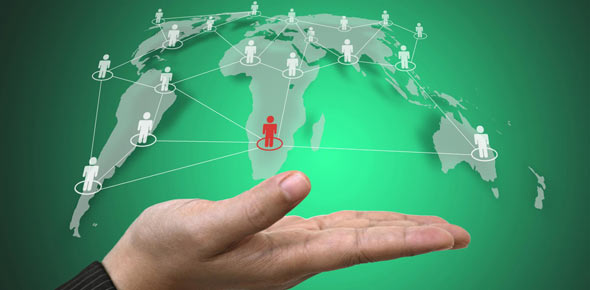 ---
1.

The most important crop in the carribbean is:

Explanation

Sugarcane is the most important crop in the Caribbean because it has been a major agricultural commodity in the region for centuries. The Caribbean has a favorable climate and soil conditions that are ideal for sugarcane cultivation. Historically, sugarcane plantations were established by European colonizers, and the crop played a significant role in the region's economy during the colonial era. Even today, sugarcane continues to be a vital crop for the Caribbean, contributing to the production of sugar, rum, and other by-products. Its cultivation and processing provide employment opportunities and contribute to the overall economic development of the region.

2.

Honduras bases its whole economy on:

Explanation

Honduras relies heavily on bananas as a key component of its economy. The country is one of the largest exporters of bananas globally, with the fruit being a major source of income and employment for many Hondurans. The favorable climate and fertile soil in Honduras make it ideal for banana cultivation, allowing the country to produce and export large quantities of this fruit. As a result, the banana industry plays a crucial role in driving economic growth and development in Honduras.

3.

A product or crop sent out of a country for sale is an:

Explanation

An export refers to a product or crop that is sent out of a country for the purpose of sale. It involves the movement of goods from the domestic market to international markets, where they are sold to customers in other countries. Exporting plays a crucial role in a country's economy as it helps in generating revenue, creating job opportunities, and promoting economic growth. By selling products or crops abroad, a country can tap into new markets, expand its customer base, and earn foreign exchange.

4.

A product or crop brought into a country for sale is an:

Explanation

An import refers to a product or crop that is brought into a country for the purpose of being sold. It is the opposite of an export, which involves sending goods out of a country for sale in another. Imports play a crucial role in international trade, allowing countries to access goods and resources that may not be available domestically. They contribute to the economy by increasing consumer choices, stimulating competition, and facilitating economic growth.

5.

_______ are small farms that produce food chiefly for family and local use.

Explanation

Minifundia refers to small farms that primarily produce food for the family and local community. These farms are typically small in size and focus on subsistence farming rather than large-scale commercial production. The term "minifundia" is derived from the Latin words "minimus" meaning small and "fundus" meaning farm or estate. These farms play a crucial role in providing food security at the local level and promoting sustainable agriculture practices.

6.

Factories in mexican cities near the untied states boarder are often called:

Explanation

Factories in Mexican cities near the United States border are often called maquiladoras. The term "maquiladora" refers to manufacturing plants that import materials and equipment on a duty-free and tariff-free basis for assembly, processing, or manufacturing. These factories are typically owned by foreign companies and provide employment opportunities for Mexican workers. The proximity to the United States allows for easy transportation and trade between the two countries, making maquiladoras an important part of the Mexican economy.

7.

People who live and work in rural ares are called:

Explanation

The correct answer is "campesinos." The term "campesinos" refers to people who live and work in rural areas. It is commonly used in Spanish-speaking countries to describe individuals engaged in agricultural or farming activities in rural communities. This term highlights the connection between these individuals and their reliance on the land for their livelihoods.

8.

Large estates owned by families or corporations are called:

Explanation

Large estates owned by families or corporations are commonly referred to as "latifundia". This term is derived from the Latin word "latifundium", which means "broad estate". Latifundia were prevalent in ancient Rome and were usually worked by slaves or tenant farmers. These estates were characterized by their vast size and concentration of land ownership in the hands of a few wealthy individuals or entities.

9.

Another name for enterprises that provide services rather than goods are called:

Explanation

The correct answer is "service industries". This term refers to enterprises that primarily offer services rather than tangible goods. These industries focus on providing intangible products such as healthcare, education, hospitality, finance, and transportation. Unlike manufacturing or retail sectors, service industries rely on expertise, skills, and knowledge to deliver their offerings. Examples of service industries include banks, hotels, restaurants, consulting firms, and healthcare providers.

10.

A name for cutting down all trees, stripping them of bark, and burning them is called:

Explanation

Slash and burn farming is a traditional agricultural technique that involves cutting down trees, stripping them of bark, and burning the vegetation to clear land for cultivation. This method is commonly used in tropical regions where the soil is nutrient-poor. The ashes from the burned vegetation act as a natural fertilizer, allowing farmers to grow crops for a few years before moving on to clear another area. However, slash and burn farming is considered unsustainable and harmful to the environment as it leads to deforestation, soil erosion, and loss of biodiversity.

11.

The name for a complex variety of life in a delicatley balanced environment is called an:

Explanation

An ecosystem refers to a complex variety of life forms that exist in a delicately balanced environment. It encompasses all living organisms, such as plants, animals, and microorganisms, as well as their interactions with each other and with the non-living components of their environment, like air, water, and soil. Ecosystems can be found in various forms, such as forests, oceans, and grasslands, and they play a crucial role in maintaining ecological balance and sustaining life on Earth.

12.

Mexico city has many problems one of its largest problems is:

Explanation

Mexico City is faced with the issue of a lack of housing. This means that there is a shortage of available and affordable housing options in the city. This problem can lead to overcrowding, homelessness, and a strain on existing infrastructure. The high demand for housing surpasses the supply, making it difficult for people to find suitable and affordable places to live. This issue can have wide-ranging social and economic implications, affecting the overall quality of life for residents in Mexico City.

13.

The mexican government is creating new jobs in the country to help the economy by:

Explanation

The Mexican government is creating new jobs in the country by promoting tourism. By actively encouraging tourists to visit Mexico, the government is stimulating the economy and generating employment opportunities. Tourism brings in revenue through various channels such as accommodation, transportation, food, and entertainment, which in turn creates a demand for more workers in these sectors. Additionally, the promotion of tourism can also lead to the development of infrastructure and attractions, further boosting job creation.

14.

The major road system in latin america is called the:

Explanation

The major road system in Latin America is called the Pan-American Highway. This highway stretches from Prudhoe Bay, Alaska, in the United States, all the way down to Ushuaia, Argentina, making it the longest road in the world. It connects various countries in Latin America, providing a crucial transportation route for both people and goods. The Pan-American Highway plays a significant role in promoting trade, tourism, and cultural exchange among the countries it passes through.

15.

The major cash crop for brazil, colombia, mexico, and el salvador is:

Explanation

The major cash crop for Brazil, Colombia, Mexico, and El Salvador is coffee. These countries are known for their rich coffee production and have favorable climates and geographical conditions for coffee cultivation. The coffee industry plays a significant role in their economies, contributing to employment, export revenues, and overall economic growth. The demand for coffee worldwide further supports the importance of this crop in these countries, making it a lucrative cash crop for them.

16.

The most important cash crop in the caribbean is:

Explanation

Sugarcane is the most important cash crop in the Caribbean due to its historical significance and economic impact. The region has a long history of sugar production, dating back to the colonial era when sugarcane plantations were established. The favorable climate and fertile soil in the Caribbean make it an ideal location for sugarcane cultivation. The crop plays a crucial role in the region's economy, providing employment opportunities and contributing to export revenues. Additionally, sugarcane is used to produce various by-products such as rum and molasses, further enhancing its economic importance in the Caribbean.

17.

Argentine, mexico and brazil are among the world leaders of:

Explanation

Argentina, Mexico, and Brazil are considered world leaders in cattle production. These countries have favorable climates and vast amounts of land suitable for grazing, allowing them to maintain large herds of cattle. Additionally, they have developed efficient and modern farming practices, including the use of advanced breeding techniques and technology, which have contributed to their success in this industry. As a result, these countries are able to produce significant quantities of beef and dairy products, making them prominent players in the global cattle production market.

18.

Deforestation may cause this to happen:

Explanation

Deforestation, the process of clearing forests for human activities, can lead to the extinction of many plants and animals. When forests are destroyed, the habitats and food sources of various species are lost. This disrupts the delicate balance of ecosystems, causing a decline in biodiversity. As a result, numerous plants and animals are unable to survive or adapt to the changes, leading to their extinction. This highlights the significant impact of deforestation on the loss of valuable species and the overall health of the environment.

19.

Mexico city has planted millions of trees to beautify urban ares and to:

Explanation

Mexico City has planted millions of trees with the aim of beautifying urban areas and purifying the air. Trees play a crucial role in purifying the air by absorbing carbon dioxide and releasing oxygen through the process of photosynthesis. By increasing the number of trees in the city, Mexico City is able to reduce air pollution and improve air quality, benefiting both the environment and the health of its residents.

20.

To fight air pollution in mexico city:

Explanation

The restriction of automobile usage is an effective measure to combat air pollution in Mexico City. By limiting the number of vehicles on the roads, the emissions of harmful pollutants from exhaust fumes can be significantly reduced. This restriction encourages people to seek alternative modes of transportation such as public transit, walking, or cycling, which are generally more environmentally friendly. Additionally, it helps to alleviate traffic congestion, further contributing to a cleaner and healthier environment.

21.

Communications networks have been slow to develop because:

Explanation

The development of communication networks has been slow in the region due to the challenges posed by dense vegetation and rugged terrain. These natural obstacles make it difficult to lay down infrastructure and install communication equipment. Dense vegetation can obstruct signal transmission, while rugged terrain makes it challenging to lay cables or erect towers. These factors hinder the expansion and improvement of communication networks, resulting in slower development compared to other regions with more favorable geographical conditions.