Do You Really Know About Smoking Hazards?
10 Questions
| Total Attempts: 473
---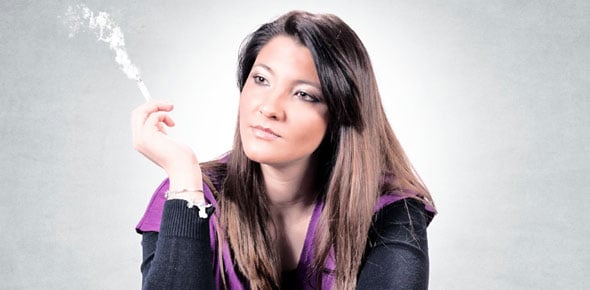 According to the American Lung Association, Cigarette smoking is the most important source of disease and illness and/or premature death worldwide. Each year, 443,000 Americans lose their lives. This Smoking Hazard quiz has been created to test your knowledge about the hazards of smoking cigarettes and its side effects. Read the questions carefully and answer. All the best!
---
1.

The addictive chemical in cigarettes is known as:

A.&nbsp

B.&nbsp

C.&nbsp

D.&nbsp

2.

Which pulmonary disease that is caused by smoking makes it difficult to breathe?

A.&nbsp

B.&nbsp

C.&nbsp

D.&nbsp

3.

Cigarette smoking causes increased risk of:

A.&nbsp

B.&nbsp

C.&nbsp

D.&nbsp

4.

Cigarette smoking causes which of the following?

A.&nbsp

B.&nbsp

C.&nbsp

D.&nbsp

5.

Which of the following diseases is a result of cigarette smoking?

A.&nbsp

B.&nbsp

C.&nbsp

D.&nbsp

6.

Approximately how many chemicals does cigarette smoke contain?

A.&nbsp

B.&nbsp

C.&nbsp

D.&nbsp

7.

The leading cause of death caused by smoking is:

A.&nbsp

B.&nbsp

C.&nbsp

D.&nbsp

8.

Approximately what percentage of lung cancer deaths are caused by cigarettes?

A.&nbsp

B.&nbsp

C.&nbsp

D.&nbsp

9.

Second hand smoke can cause middle ear infections in children:

A.&nbsp

B.&nbsp

10.

Each year about _________ people die from heart and blood vessel disease caused by other people's smoke?

A.&nbsp

B.&nbsp

C.&nbsp

D.&nbsp