Should You Vote Liberal Or Conservative?
---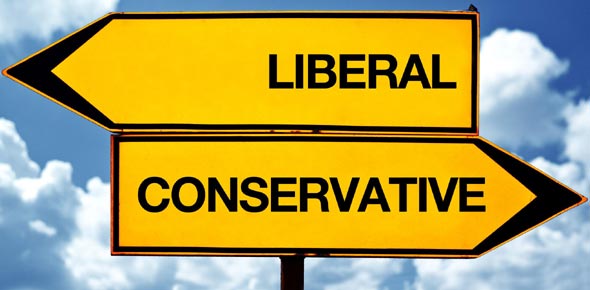 Take the Prince Edward-Hastings Voter Quiz.
You're the voter - You decide!
The Quiz is quick and easy. Just answer "Yes" or "No" to the following questions to find out whether you support Liberal policies or Conservative policies.
Your result will be based on the Party position that is supported by over half your answers.
This Quiz is intended to help voters engage in some of the issues in this election.
We encourage you to learn more by checking Party and Candidate policy positions.
---
1.

Canada's stature in world organizations was a source of pride for Canadians. The Government of Canada should rebuild our reputation.

2.

Canada should recognize the impact of global warming and be an international leader in cutting carbon emissions.

3.

When corporations such as Nortel fail, banks and financial institutions must be first in line to claim assets. Pensioners will have access to what is left over.

4.

We need to be tough on crime. The best way to do that is to build more prisons, and send more people to jail for longer periods of time.

5.

One of the most important issues of this election is the abuse of power that threatens Canadian democracy.

6.

Our Member of Parliament must speak up if a Prime Minister is making decisions he/she believes are wrong.

7.

It is OK for the party in power to use taxpayer dollars to advertise and promote their party policies.

8.

Good daycare and early childhood education are a key investment in our country's future.

9.

The Government of Canada should ensure secure retirement for all Canadians by expanding the Canada Pension Plan.

10.

I am comfortable with having a Prime Minister who never takes direct, unscripted questions from the public.

11.

We need federal policies or programs to help people care for gravely ill family members at home.

12.

We need more information before we commit Canadian taxpayers to the funding of $30 billion to replace fighter jets.

13.

The Government of Canada should withdraw support from local economic development agencies such as the South East Ontario Development Program.

14.

University/College should be financially accessible to all students who get the grades.

15.

The Government of Canada should ensure that rural communities have adequate services such as doctors, nurses, high speed Internet, and a restored mail service.

16.

Funding housing and support for families is effective in fostering growth and jobs.

17.

The Government of Canada should set health care as a priority over super prisons and advertising to promote Government policies.

18.

The Government of Canada should make known the full cost of major expenditures before Parliament votes.

19.

With an annual deficit of $56 billion, the Government of Canada should still cut $6 billion in corporate taxes from the largest companies.

20.

It is OK to tell civil servants that they must officially refer to the Government of Canada as the "Harper Government."

21.

The long-form census should be restored because it provides detailed statistics that help us make informed decisions about our country's future.