Where Do You Stand, Philosophically, In United States' Politics?
8 Questions
| Attempts: 65
---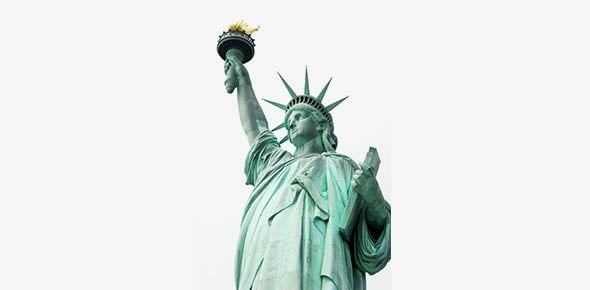 Are you interested in finding out where you stand, philosophically, in United States' politics? Too often, due to current or specific events; different social beliefs; even matters of faith; people often get caught up in party-line bickering. That being said, you may be surprised to find, philosophically, you could actually align more with the very party (platform) that you have been voting against, for many years; or vice-versa, the party you have been voting for, may not, philosophically, represent the values that you truly believe in. Let's fine out:
---
You May Get
Liberal-Progressive
Far-Left to Progressive
Progressive-Conservative
Progressive to Conservative
& many more results.
Start this quiz
to find your result.
1.

Do you believe a limited size federal government is better then a large federal government?

A.&nbsp

B.&nbsp

C.&nbsp

2.

In The U.S. Constitution, Congress was given 18 explicit powers by the 13 original (ratifying) states.--Do you believe Congress should have the power to create any legislation they so desire?

A.&nbsp

B.&nbsp

C.&nbsp

3.

Our founders, in The U.S. Constitution, created a Federal Government that includes three, co-equal branches of government. All three having different, yet specific duties.--Would you like one of the three branches of The Federal Government to have more power?

A.&nbsp

I would like Congress (legislative branch) to have more power

B.&nbsp

I would like The President (executive branch) to have more power

C.&nbsp

I would like The Supreme Court (judicial branch) to have more power

D.&nbsp

I like the federal government system, as created in The Constitution.

4.

Even though Congress has the power of taxation, and some taxation is necessary, do you believe Congress should be able to raise taxes, anytime, for any purpose?

A.&nbsp

B.&nbsp

C.&nbsp

5.

Do you believe that the people, and businesses, know better how to use their tax dollars then government does?

A.&nbsp

B.&nbsp

C.&nbsp

6.

Do you believe the Federal Government should be involved in our economy, and job creation?

A.&nbsp

B.&nbsp

C.&nbsp

7.

Do you believe the free-market system, created by our founders

A.&nbsp

Is not a perfect system, but the best system for our country.

B.&nbsp

Should be replaced by another system.

8.

Every state that is admitted into The United States, is guaranteed a specific type of government; which one do you believe it to be?

A.&nbsp

B.&nbsp