Computer Internet Basics For High School Students!
13 Questions
| Total Attempts: 476
---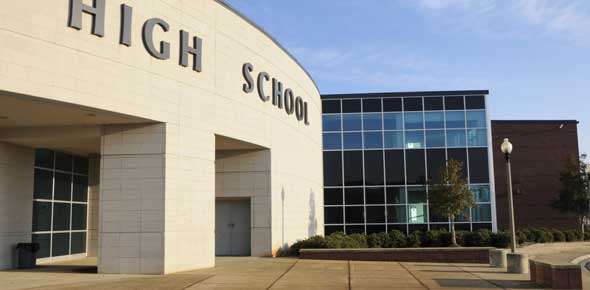 The internet is all over us and used in different fields, it is therefore important for us to know a thing or two about it. Just how knowledgeable are you when it comes to the internet? This quiz has been designed for high school students preparing for their exams on Internet basics. Test your knowledge and learn more. So, let's try out the quiz. All the best!
---
1.

Netscape Navigator is an example of a _____.

A.&nbsp

B.&nbsp

C.&nbsp

D.&nbsp

2.

A Web search can be refined by using _____.

A.&nbsp

B.&nbsp

C.&nbsp

D.&nbsp

3.

You can visit any Web page by _____.

A.&nbsp

Typing the URL in the browser's address box

B.&nbsp

Clicking a hyperlink to the URL

C.&nbsp

D.&nbsp

4.

The original "network of networks" was called _____.

A.&nbsp

B.&nbsp

C.&nbsp

D.&nbsp

5.

Most search engines allow you to use _____ to modify your search criteria.

A.&nbsp

B.&nbsp

C.&nbsp

D.&nbsp

6.

The address, http://www.franklin.episd.org, is an example of a _____.

A.&nbsp

B.&nbsp

C.&nbsp

D.&nbsp

7.

When you launch your browser, the paage that appears is called a _____ page

A.&nbsp

B.&nbsp

C.&nbsp

D.&nbsp

8.

It has been estimated that nearly _____ people had access to the Internet in 2001.

A.&nbsp

B.&nbsp

C.&nbsp

D.&nbsp

9.

In some search engines, you should use _____ when searching for a phrase or when you want all words to be included.

A.&nbsp

B.&nbsp

C.&nbsp

D.&nbsp

10.

The Internet got its start in the year _____.

A.&nbsp

B.&nbsp

C.&nbsp

D.&nbsp

11.

A hyperlink is a type of _____.

A.&nbsp

B.&nbsp

C.&nbsp

D.&nbsp

12.

Backbones connect to regional and _____ networks.

A.&nbsp

B.&nbsp

C.&nbsp

D.&nbsp

13.

You can specify a URL by typing it in the browser's _____.

A.&nbsp

B.&nbsp

C.&nbsp

D.&nbsp