Take The Amazing Trivia Quiz On Earth Science!
15 Questions
| Total Attempts: 144
---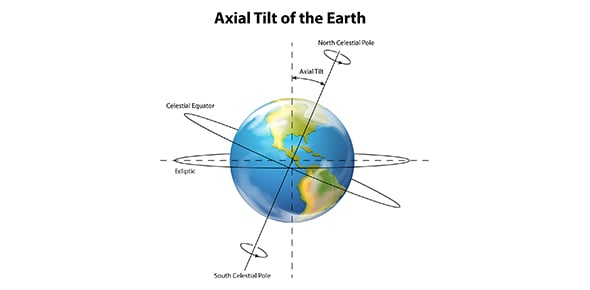 Exams can confuse someone, and very few people go into an exam room with high hopes that everything that will come before them in the place will still be fresh in their memory. Are taking earth science in school this year? Brush your knowledge on earth science with these quiz questions and see just how much you recall.
---
1.

What is the cooler air rushing down a mountainside called?

A.&nbsp

B.&nbsp

C.&nbsp

D.&nbsp

2.

What do we call the dependable winds that rush toward the equator from the north and south?

A.&nbsp

B.&nbsp

C.&nbsp

D.&nbsp

3.

What is the low pressure area along the equator called?

A.&nbsp

B.&nbsp

C.&nbsp

D.&nbsp

4.

What type of climate word would you use to describe the climate around your house?

A.&nbsp

B.&nbsp

C.&nbsp

D.&nbsp

5.

What is the place where an air mass forms called?

A.&nbsp

B.&nbsp

C.&nbsp

D.&nbsp

6.

What front results when a cold front takes the area of a warm front?

A.&nbsp

B.&nbsp

C.&nbsp

D.&nbsp

7.

Which of these is the best way meteorologists track big storms such as hurricanes?

A.&nbsp

B.&nbsp

C.&nbsp

D.&nbsp

8.

What process changes a rock's chemical composition to break it down?

A.&nbsp

B.&nbsp

C.&nbsp

D.&nbsp

9.

What organic material is formed from decaying organisms that mix with rocks?

A.&nbsp

B.&nbsp

C.&nbsp

D.&nbsp

10.

What process carries minerals down into lower soil horizons?

A.&nbsp

B.&nbsp

C.&nbsp

D.&nbsp

11.

What is the very bottom soil horizon called?

A.&nbsp

B.&nbsp

C.&nbsp

D.&nbsp

12.

What are minerals found in high quantities and worth mining called?

A.&nbsp

B.&nbsp

C.&nbsp

D.&nbsp

13.

What are vast amounts of oil that have become trapped in one place called?

A.&nbsp

B.&nbsp

C.&nbsp

D.&nbsp

14.

What is the area filled with groundwater called?

A.&nbsp

B.&nbsp

C.&nbsp

D.&nbsp

15.

Which is the common name for the top layer of the zone of saturation?

A.&nbsp

B.&nbsp

C.&nbsp

D.&nbsp