How Much Do You Know About Oceanography?
10 Questions
| Total Attempts: 2311
---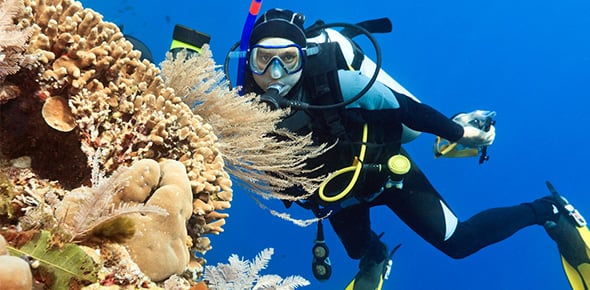 Oceanography is the studying and exploring the ocean as well as understanding and unravelling the mysteries by analysing biology, chemistry, geology, and physics to understand the processes within it. This quiz will test your knowledge on the basics of oceanography. So, let's try out the quiz. All the best!
---
1.

How long is the Midocean Ridge

A.&nbsp

B.&nbsp

C.&nbsp

D.&nbsp

E.&nbsp

2.

Modern oceanography is typically attributed to the Challenger Expedition, which began when?

A.&nbsp

B.&nbsp

C.&nbsp

D.&nbsp

3.

What topic does physical oceanography research?

A.&nbsp

B.&nbsp

The shallow areas where land meets water

C.&nbsp

The traits of underwater soils

4.

What is the approximate temperature of the deep ocean?

A.&nbsp

B.&nbsp

C.&nbsp

D.&nbsp

5.

What percentage of the world's volcanic activity occurs within the oceans?

A.&nbsp

B.&nbsp

C.&nbsp

D.&nbsp

6.

Scientists that study the ocean are called this.

A.&nbsp

B.&nbsp

C.&nbsp

D.&nbsp

7.

Oceanographers study hydrothermal vents. What are these?

A.&nbsp

B.&nbsp

C.&nbsp

D.&nbsp

8.

The substances in seawater, which most affect the colour reflected are:

A.&nbsp

B.&nbsp

C.&nbsp

D.&nbsp

9.

If you study chemical elements in seawater, you're practising which branch of oceanography?

A.&nbsp

B.&nbsp

C.&nbsp

D.&nbsp

10.

How did the first researchers determine ocean depths?

A.&nbsp

They refracted light into the depths

B.&nbsp

C.&nbsp

D.&nbsp